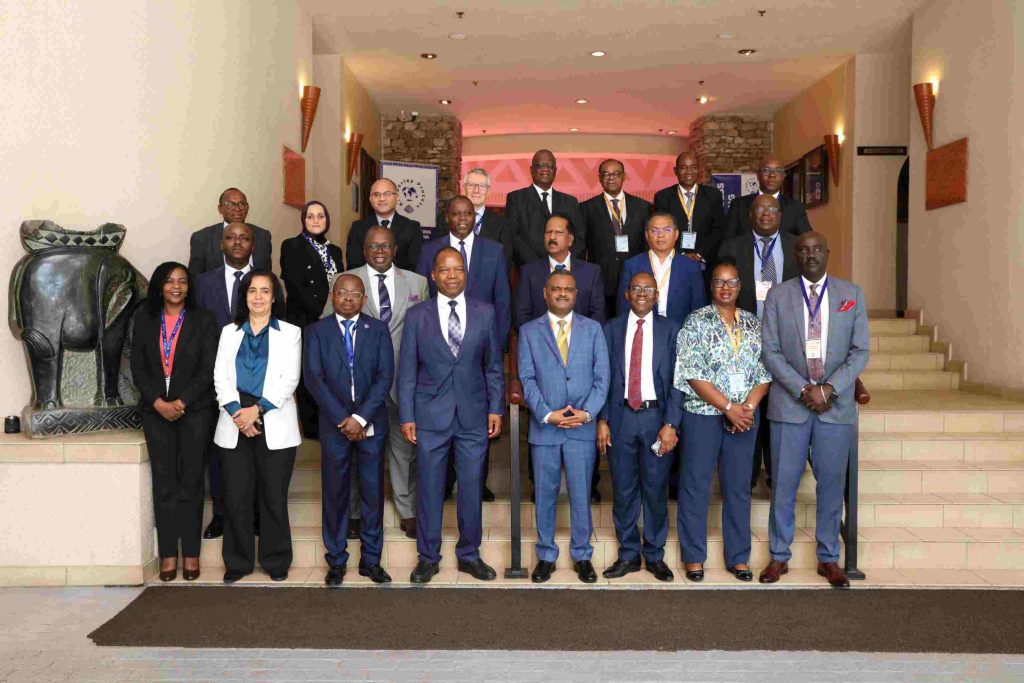 The annual meetings of the COMESA Monetary Cooperation and Integration concluded on Friday, 10 November at the Victoria Falls, Zimbabwe with the 27th meeting of the COMESA Committee of Governors of Central Banks.
The Governors reviewed and adopted the report of the 27th Meeting of the COMESA Committee of Experts on Finance and Monetary Affairs which preceded this meeting. Key issues included progress reports on the activities of the COMESA Regional Payment and Settlement System (REPSS), the COMESA Monetary Institute and the COMESA Clearing House.
Member of the Committee of Governors are responsible of ensuring greater macroeconomic and financial stability, in their respective countries, which facilitate the economic integration efforts and provide for sustained economic development. Such efforts may include policy actions geared towards increased economic diversification, leveraging on the on existing trading regimes to boost regional trade among others.
"Our agenda of pursuing deeper financial and monetary integration requires establishing macroeconomic stability, financial system soundness, introduction of compliance with various international standards and practices in the financial sector to ensure regional harmonization," said Dr. John Mangudya, Governor of the Reserve Bank of Zimbabwe and outgoing chair of the COMESA Committee of Governors.
He described the prevailing monetary environment as difficult and requires balancing between reigning on inflation and ensuring sustainable economic recovery and growth, even as the room for policy maneuver dwindles.
"Fending off these extraordinary headwinds and uncertainties will be no mean task for any Central Bank Governor in our region," he added. " I therefore call upon all of us to devise appropriate policies to deal with these challenges."
In her statement the Secretary General of COMESA Chileshe Mpundu Kapwepwe, urged the Governors to encourage other Central Banks that are not live on the REPSS system to join.
"This will ensure that the real benefits of implementation of REPSS are realized including but not limited to guaranteeing prompt payment for exports as well as other transfers and eliminating mistrust among traders as there is Central Bank involvement," she said in the statement presented by her Assistant Dr Dev Haman who is also in charge of administration and finance.
Currently, nine member countries are live on the REPSS system, and the value of transactions processed are slowly increasing.
REPSS is a Multilateral Netting System with end-of-day settlement in a single currency. It provides a single gateway for Central Banks within the region to effect payment in a multicurrency environment. Importers and exporters are therefore able to pay and receive payment for goods and services through an efficient and cost-effective platform thus increase intra-regional trade. The direct participants of the COMESA Clearing House are the Central Banks of Member States
During the meeting, Eswatini was elected to take over the Chair for the COMESA Committee of Governors for 2024, with Zimbabwe as Vice Chair, Uganda as Second Vice, Malawi as Rapporteur and Burundi as Second Rapporteur.