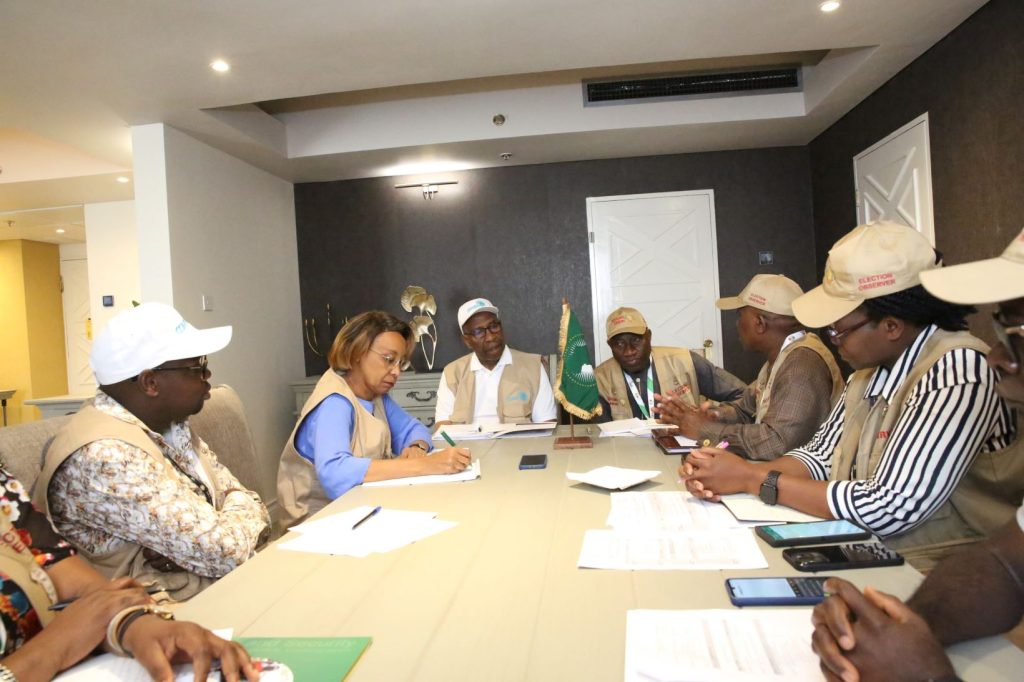 Harare, August 20,2023: Once again, the African Union and COMESA have launched a joint Elections Observer Mission (EOM) to the 23 August 2023 harmonized elections in Zimbabwe. The arrival of the Mission was announced on Sunday, 20 August 2023.This is the second joint AU-COMESA EOM with the first being in Kenya in 2022.
The mission follows the invitation of the Government of Zimbabwe and the Zimbabwe Electoral Commission. Subsequently, the Chairperson of the African Union Commission, His Excellency Moussa Faki Mahamat, approved the deployment of the joint short-term AU-COMESA EOM to assess and report on the conduct of this election.
H.E. Goodluck Ebele Jonathan, former President of Nigeria is leading the Mission in collaboration with Rt. Hon. Dr. Ruhakana Rugunda, former Prime Minister of Uganda and Member of the COMESA Committee of Elders. It is comprised of 86 Short Term Observers comprising of Ambassadors accredited to the African Union, officials of election management bodies, members of African civil society organisations, African election experts, human rights specialists, gender and media experts, and representatives of youth organizations.
The observers are drawn from 23 countries including Benin, Botswana, Central Africa Republic, Djibouti, Liberia, Libya, Eswatini, Ethiopia, Gambia, Ghana, Kenya, Lesotho, Malawi, Mauritania, Mauritius, Namibia, Niger, Nigeria, Rwanda, Seychelles, South Africa, Tanzania, and Zambia. Thay will be deployed to all 10 Provinces and 16 electoral districts in Zimbabwe.
The EOM will base its assessment on the legal framework governing elections in Zimbabwe and the OAU/AU Declaration on the Principles Governing Democratic Elections, the standards and obligations stipulated in the African Charter on Democracy, Elections and Governance, the Principles for Election Management, Monitoring and Observation (PEMMO), COMESA Elections Observation Guidelines and the International Declaration of Principles (DoP) for International Election Observation among others. The assessment will be based on the electoral process's regularity, transparency, equity, and fair conduct.
The Mission shall interact with state authorities, the Zimbabwe Electoral Commission political parties, the media, civil society organisations and representatives of the international community. It will equally interact with other election observation missions deployed to observe the 2023 Harmonized Elections in Zimbabwe.
The Mission will release a Preliminary Statement of its overall findings and assessment of the conduct of elections on 25 August 2023 in a Press Conference in Harare, Zimbabwe. A final and comprehensive report will be released within two months from the date of the announcement of final election results and will be posted on the AU Commission and COMESA websites.