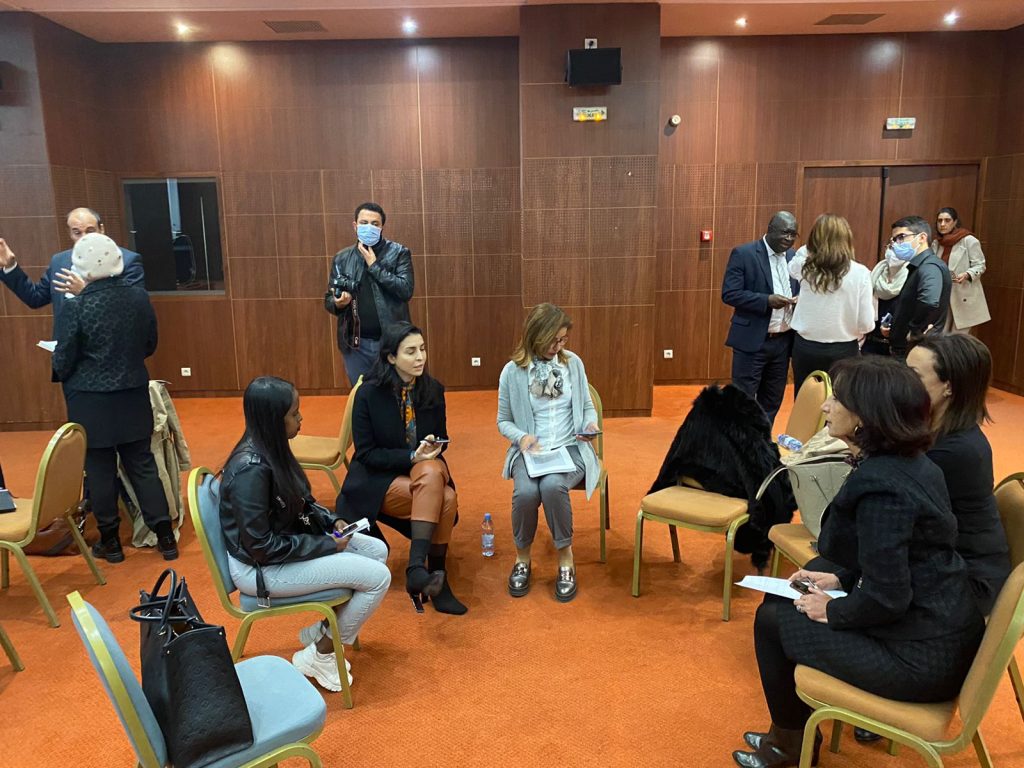 Regional businesswomen are building their capacities to enable them to participate in trading opportunities that the African Continental Free Trade Area (AfCFTA) brings forth. Working with the COMESA Federation of Women in Business (COMFWB), national chapters have come up with capacity building initiatives for their members.
On 22nd March 2022, the National Chamber of Tunisian Women in Business (CNFCE) organized a meeting with officials from the AfCFTA Secretariat and trade experts in Tunisia. Its objective was to discuss modalities to reinforce their capacities and structures towards negotiations and the implementation of the continental trade regime.
At the meeting it was agreed that COMFWB Tunisia chapter will engage women in business in the trade processes of the AfCFTA and work on boosting other businesswomen who have been left behind from various sectors of the economy. The meeting urged trade policy makers in Tunisia to come up with functional procedures for trans-border trade between the country and the rest of Africa.
A focus group for Tunisia-Africa Trade was created during the meeting, comprising of women entrepreneurs, to ensure inclusion of women and micro small and medium enterprises in national initiatives relating to trade under the AfCTFA regime.
Tunisia became a member of COMESA October 2019 and later joined the AfCFTA after depositing its ratification on 27 November 2020.