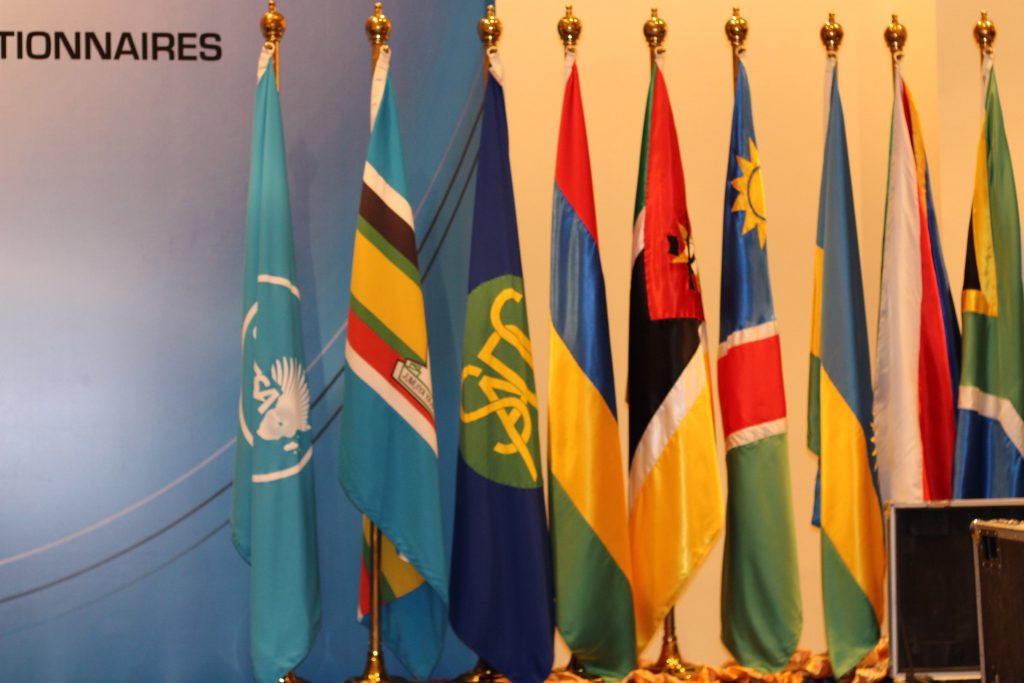 Capacity building of stakeholders who will play a key role in the implementation of the Tripartite Free Trade Area (TFTA) has begun. The initial focus is on the Rules of Origin, which represent the most important cross-border trade instrument in economic integration agenda.
The TFTA brings together the Common Market for Eastern and Southern Africa (COMESA), the East African Community (EAC) and the Southern Africa Development Community (SADC). The three regional economic communities represent 53% of the African Union members, more than 60 percent of continental gross domestic product, and a combined population of 800 million.
The first regional Training of Trainers session on the TFTA Rules of Origin was hosted in Nairobi, Kenya on 17 – 18 February 2023. It targeted the business community, revenue authorities' customs services departments, government ministries and agencies and organizations that support trade to enhance their skills and knowledge on TFTA Rules of Origin. This will improve their operational performance and support the uniform application of TFTA Rules of Origin to enhance regional cooperation and intra-Tripartite trade.
The United Nations Conference on Trade and Development (UNCTAD) describes Rules of Origin as the "Passport for circulating goods under preferential tariffs". Non-preferential Rules of Origin are applied to determine the country of origin for purposes other than granting preferential tariff treatment. They can support production and trade of goods made in the Tripartite region, boost intra-regional trade across existing regional economic communities and therefore enhance structural transformation.
Director of Trade and Customs at COMESA, Dr Chris Onyango who addressed the participants stressed the need to pay special attention to issues related to Rules of Origin, in particular the administrative processes associated with issuance of Certificates of Origin.
"We must strive to adopt Rules of Origin that are conducive to the emergence of regional value chains as a springboard to structural transformation and export diversification," said. "Rules of Origin must be flexible enough to allow for producers even from the weakest economies to reap meaningful benefits of regional markets. Thus, they should be simple, transparent, predictable and trade-facilitating for businesses and trade operators."
The Tripartite Rules of Origin will be a key market access component when trading begins. Each REC or FTA contains a set of rules of origin that are applied by economic operators and administered by customs or other designated authorities.
"It is therefore important for the stakeholders of the exporting and importing partner countries to familiarize themselves with the relevant rules of origin for trade under any given FTA to be enhanced," said Dr Onyango.
The training was organized by Tripartite Task Force to assist Tripartite Member/Partner States build a regional pool of experts in Rules of Origin. It is invaluable for officials who will be involved in negotiating the Rules in Free Trade Agreements. The trained trainers will undertake national capacity building and sensitization programmes on TFTA Rules of Origin.