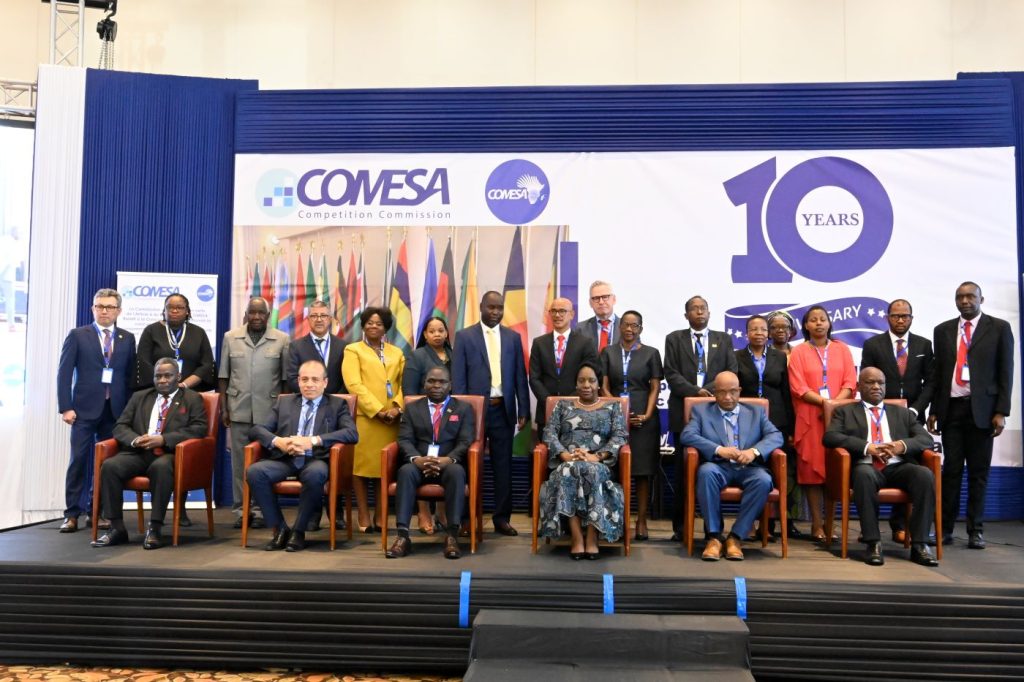 Lilongwe, Malawi, 04 May 2023: The 10 Years Anniversary celebrations of the COMESA Competition Commission (CCC) kicked off in Lilongwe, Malawi, today, attended by hundreds of stakeholders representing governments, national competition regulatory authorities, development and cooperating partners among others.
The two-day celebrations include keynote statements from leaders and experts' panel discussions on key issues in competition and consumer welfare matters and launch of the Commission's new website. An exhibition and excellence awards are also in the events programme.
The CCC was established in 2013 to promote competitive markets and enhance the welfare of the consumers in the Common Market. Among its key achievements since inception, is investigating over 360 merger cases with the companies involved deriving an aggregate turnover of over USD 210 billion in the Common Market, which represents the amount of business generated from the Common Market. It has also investigated 40 cases of restrictive business practices in the last 10 years since inception.
The COMESA Secretary General Chileshe Kapwepwe, Minister of Trade and Industry of Malawi Hon Simplex Chithyola and Chief Executive Officer of the CC Dr Willard Mwemba were among the keynote speakers at the opening ceremony.
Secretary General said despite numerous benefits of regional trade liberalization, which COMESA promotes, there are also risks of unfair business conduct and exploitation of consumers by unscrupulous businesses.
"The COMESA Member States foresaw this risk and therefore pursuant to Article 55 of the COMESA Treaty agreed to prohibit any practice that negates the objective of free and liberalised trade," she said. Hence the establishment of the CCC to regulate competition and protect consumers within the Common Market on matters that have a cross-border dimension.
Minister Chithyola hailed the achievements of the COMESA Competition Commission stating:
"Effective implementation and enforcement of regional competition laws can only be realized where there are little or no structural and legal barriers to trade. The regulation of competition and consumer protection, through either the regional or national competition law, is necessary to facilitate businesses and guarantee consumer welfare in the market."
He underscored the commitment of the government of Malawi to support the COMESA Competition Commission and announced the offer of land to the Commission for the construction of its headquarters.
Outlining the achievements of the Commission in its 10 years of existence, Dr Mwemba said 44 consumer cases have been investigated and interventions made to ensure that consumers are not misled nor exploited in the ordinary course of business.
"The Commission has undertaken product recalls and published alerts with regard to defective and unsafe products distributed in the Common Market which were declared unfit for consumption or use by consumers," he said. "Through such actions, the Commission has ensured that consumers are not put at risk of consuming defective products."
Others that addressed the participants included the chairperson of the Commission Ms. Ellen Ruparanganda and Mr Yahya Bellah, First Under Secretary and Head of Egyptian Commercial Office, representing the government of Egypt which is the current chair of COMESA.