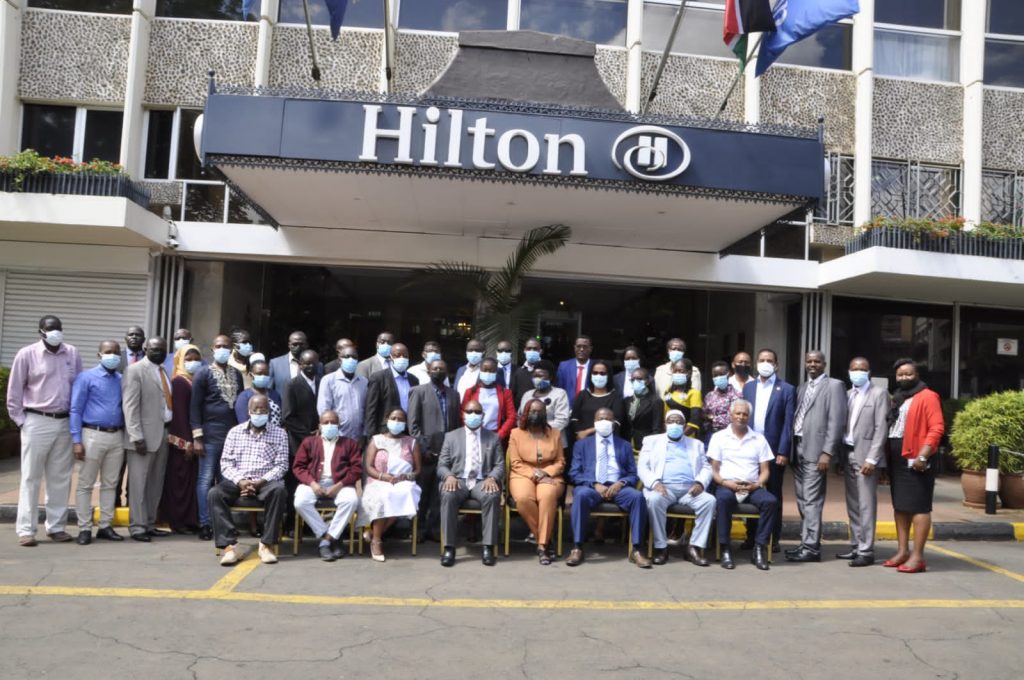 COMESA Secretariat through the Regional Enterprise Competitiveness and Access to Markets Programme (RECAMP), is working on strategies to improve and strengthen participation of COMESA's SMEs involved in fisheries and fish product value chains in the regional and international markets. This will be done through sustained supplies, improved trade efficiencies, enhanced value chains and quality of products.
To actualize this, the Secretariat conducted a regional dialogue meeting in December 2021 on enhancing the participation of fisheries producers in sustainable regional and global value chains from the private sector small and medium scale group.
Specifically, the regional dialogue was meant to strengthen the capacity of producers, producer organizations and other value chain actors to enhance competitiveness, value addition and market access, identify major challenges and agree on the way forward to support small and medium scale fish producers to improve their competitiveness and market access.
The delegates also agreed on the importance of establishing intra-regional fish supply chains and link small and medium scale fish producers especially women, youth and the vulnerable groups of the society to regional and international markets.
Participants from the public and private sector made presentations and further discussed that women do participate in all parts of fish food systems but are most visible in post-harvest processing and trade of fish and are vital to the region's food and nutrition security. They indicated that the effects of COVID-19 pandemic and accompanying responses had resulted in substantial disruptions to demand, production, distribution and labour in fisheries, aquaculture and food systems. These disruptions have severely impacted women processors and traders.
RECAMP is funded under the 11th European Development Fund (EDF) and is focusing on enhancing the competitiveness and market access for three target value chains which include horticulture, agro processing and leather and leather products.
Speaking at the meeting, Kenya's Principal Secretary in the State Department for Fisheries, Aquaculture and Blue Economy Dr Francis Owino and the Director of Industry and Agriculture at COMESA Mrs. Providence Mavubi indicated the importance of fisheries and aquaculture in ensuring a consistent supply of animal protein in the form of fish and fish products. They called for the stepping up of efforts to promote domestic and regional trade, by enhancing competitiveness of products, facilitation/smoothening of cross border trade as well as ensuring wider participation and empowerment of women in the fish trade sector across the region.
The workshop had participation of both the public and private sector from Burundi, Comoros, Kenya, Mauritius, Madagascar, Rwanda, Seychelles, Somalia, and Uganda who included public officers and non-state actors. Further participation was enhanced by regional and continental bodies which included AU-IBAR, EAC, ECOFISH-IOC, and IGAD.
Under the EDF COMESA RECAMP, it is expected that other dialogues on the other two focus value chains; Leather and Leather Products and Horticulture will be held in 2022 to further support the competitiveness and improved business environment and access to markets in all the Member States.