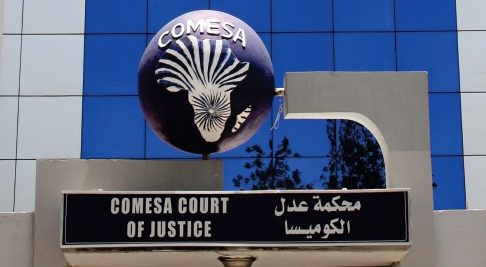 Justice Salohy Norotiana Rakotondrajery Randrianarisoa has been elected Judge of the Appellate Division of the COMESA Court of Justice. The election took place during the 23rd meeting of COMESA Ministers of Justice and Attorney's General on 18 November 2020.
Justice Randrianarisoa, a Senior Judge and Director General of Judicial Affairs, Research and Reforms at the Ministry of Justice of Madagascar replaces the late Justice Abdalla El Bashir from Sudan, who passed away in February this year.
The election was conducted under an online secret ballot which saw Justice Randrianarisoa lead other contenders from Djibouti and Sudan.
At the same meeting, the Ministers received nominations for Commissioners of the COMESA Competition Commission. These are: Mahmoud M. Momtaz from Egypt, Thembelihle Precious Dube (Eswatini), Beatrice Uwumukiza (Rwanda), Francis Lebon (Seychelles), Islam Tagelsir Ahmed Alhasan (Sudan), Brian M. Lingela (Zambia) and Ellen Ruparanganda (Zimbabwe).
This post is also available in: Français (French)