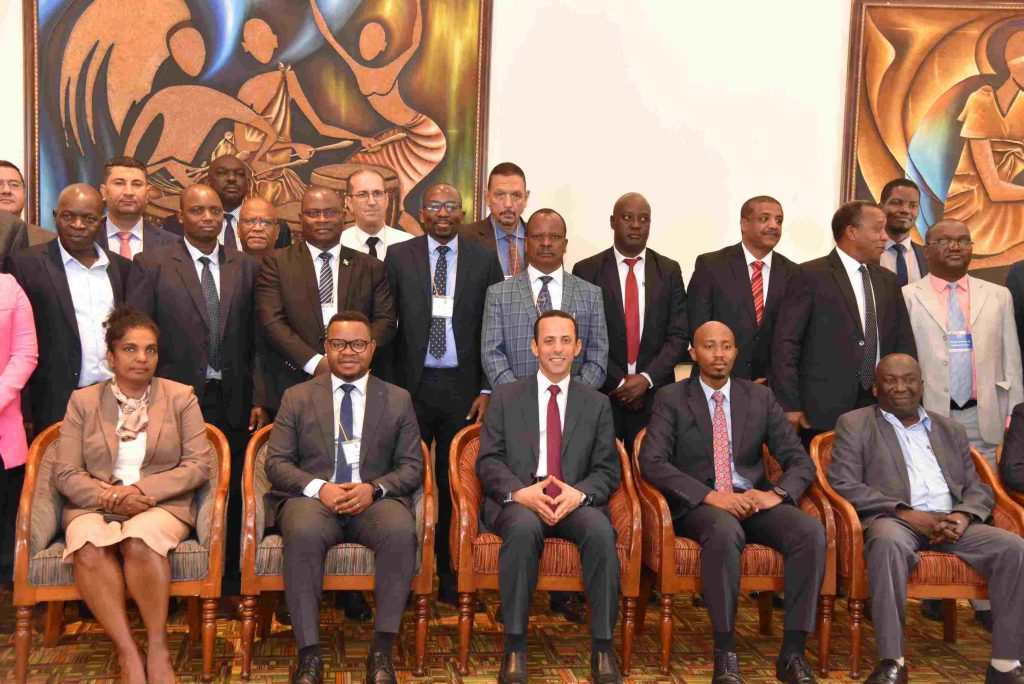 Kigali, Tuesday, 12 September 2023:Regional infrastructure experts led by Permanent Secretaries from the 21 COMESA Member States have begun meeting in Kigali, Rwanda, today to review progress on the implementation of the ongoing priority projects.
The two-day meeting is the 13th of the Joint Technical Committees on Transport and Communications, Information Technology and Energy.
Among the key projects under implementation include Regional Infrastructure Financing Facility Project, the Tripartite Transport and Transit facilitation Programme, the Establishment of the Navigation Line between Lake Victoria and the Mediterranean Sea Project, the Support to Air Transport Sector Development Programme, the Enhancement of the Governance and Enabling Environment in ICT Sector among others.
The committees will deliberate on the ongoing activities, provide technical input and make recommendations to be presented to the ministers in charge of the different sectors of infrastructure.
While addressing the delegates, Assistant Secretary General in charge of COMESA programmes, Dr Mohamed Kadah, called for innovative ways of financing infrastructure development, through public private partnership, given the prevailing high financing gaps.
"Africa needs adequate infrastructure to ensure reliable energy, efficient transport, reliable communication systems, resilient sanitation and affordable housing. And indeed, Africa's vast infrastructure deficit is a huge impediment to economic growth and regional integration," noted Dr Kadah.
On energy, Dr Kadah said, COMESA seeks to enhance regional competitiveness through regional integration and interconnection of national and regional power systems, noting that interconnecting power grids has the potential of not only boosting regional and national power security, but also to reduce the cost of power supply within Member States.
COMESA region has a total installed power generation capacity estimated at around 10000 MW, up from around 9500 MW in 2021. Thermal power still dominates the region, accounting for about 76% of total installed capacity, while Hydropower accounts for about 17% and renewables around 6%. The share of renewables has also risen from about 1% in 2012 to 6% in 2022.
However, many people in Africa remain unconnected to electricity.  According to the UN Energy Progress Report of 2022, about 568 million people in Africa live without access to electricity and this is the biggest compared to other regions.
The report of the meeting will be presented to the 13th Meeting of  Infrastructure Ministers responsible for transport and communications, information technology and energy, which will take place on Thursday 14 September 2023 in Kigali.