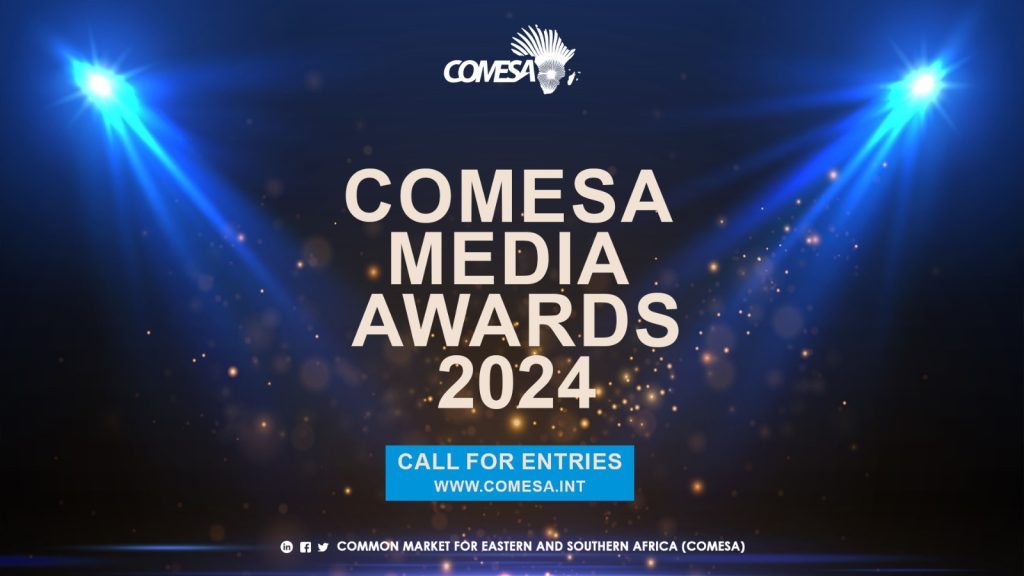 The call for entries for the 2024 COMESA Media Awards are now open. Journalists from the 21 COMESA Member States are eligible for participation, by submitting content published/broadcast by a recognised media institution between 1 January 2023 and 31 December 2023 in any of the 21 COMESA Member States.
The submission of the content will be open up to the end of January 2024.
The objective of the Awards is to promote reporting of COMESA regional integration programmes hence raising public awareness. The parameters considered for eligible entries include relevance to regional integration, regional dimension and demonstrable awareness about COMESA programmes.
All works entered for the competition shall be in one of the COMESA official languages, namely English, French and Arabic.
The call for entry and online entry forms are available on the COMESA website