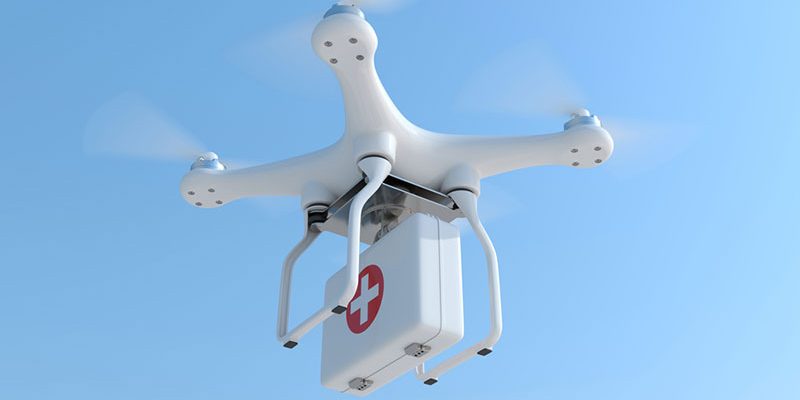 In line with the 2017 request (request or directive?) by COMESA ministers responsible for infrastructure to come up with regulations on drone technology, the COMESA Secretariat attended a forum to appreciate the technology and emerging policy and regulatory issues which will help it to establish model regulation for the region.
The African Drone Forum (ADF), the first ever of its kind, was organized by the Government of the Republic of Rwanda in collaboration with the World Economic Forum and the World Bank Group and took place in Kigali from 5 to 7 February 2020.
The main objective of the forum were to showcase drone technology and explore policy and regulatory framework for drone technology implementation in the world. to the forum also sought to discuss issues related to the hosting of the Association of Regulators of Information and Communications for Eastern and Southern Africa (ARICEA) Secretariat and Regional Cybersecurity Centre and to chart future collaboration in the implementation of the Tripartite ICT programme.
Rwanda's President Paul Kagame opened the forum, and in his remarks recommended that policies and regulation put in place should promote innovation, not slow it down.
"The priorities of safety, security, and innovation can all be effectively catered for within the regulatory framework," His Excellency Kagame told the 600 delegates from across the world who were in attendance. He also challenged African countries on cross border cooperation in the adoption of the technology, noting that it would boost the impact of technology.
The forum gave different stakeholders from Africa and around the world an opportunity to review and devise new approaches to the management and regulation of drones. Participants also appreciated and discovered some of the current applications of drone technologies in agriculture, health, education and survey, as well as deployment challenges encountered and implementation solutions.
COMESA was represented at the forum by the Director for Infrastructure & Logistics Jean Baptiste Mutabazi, and Leonard Chitundu, a telecommunications officer in the same division.
The COMESA delegation met the Director General of Rwanda Utilities Regulatory Authority (RURA) to further discuss the hosting of the ARICEA Secretariat and Regional Cybersecurity Centre.