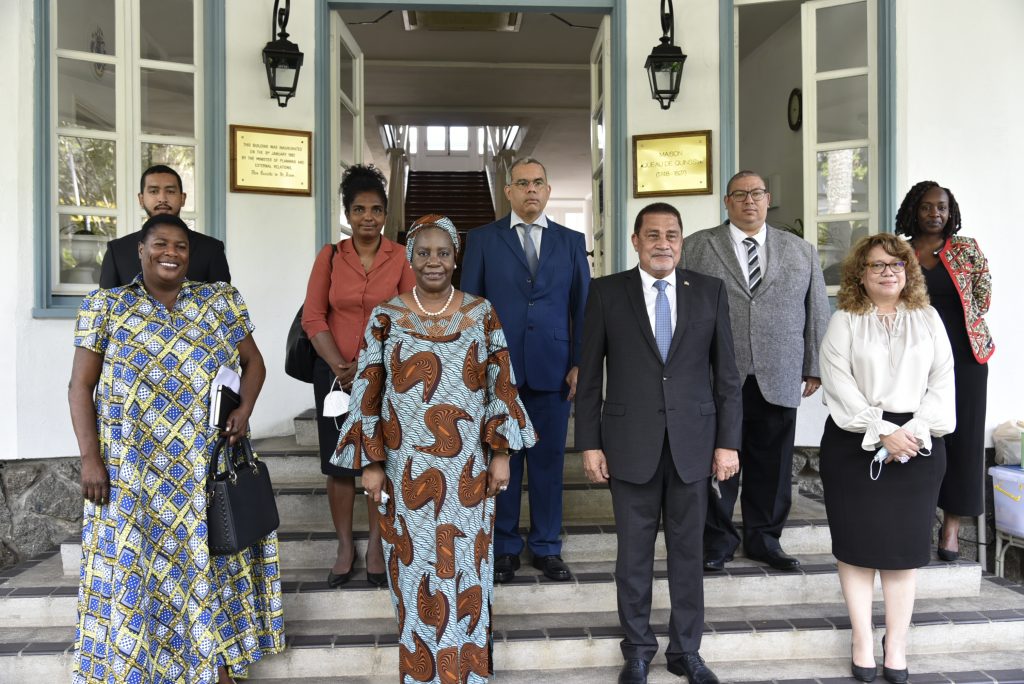 Seychelles is among four COMESA countries that will benefit from the US$5.7million grant provided by the Global Environment Facility (GEF) to enhance monitoring and reporting of climate actions. The other three are Zambia, Eritrea and Comoros.
The five-year project titled Capacity Building Initiative for Transparency (CBIT) will enable beneficiary countries to comply with the Paris Agreement's enhanced transparency framework under Article 13.
The framework specifies how Parties to the Agreement must report on progress in climate change mitigation and adaptation measures, and support provided or received in capacity building, climate finance and technology.
Secretary General Chileshe Mpundu Kapwepwe made this announced on Monday 30 August when she met the Seychelles Minister of Foreign Affairs Hon. Sylvestre Radegonde in Victoria town on Mahe Island in Seychelles that the support is in response to the project submitted by the country.
"Hon. Minister I am pleased to inform you that your country is among the four that will benefit from this grant from the GEF. Once the technical teams have finalized their work, these funds will start flowing in," Ms Kapwepwe said.