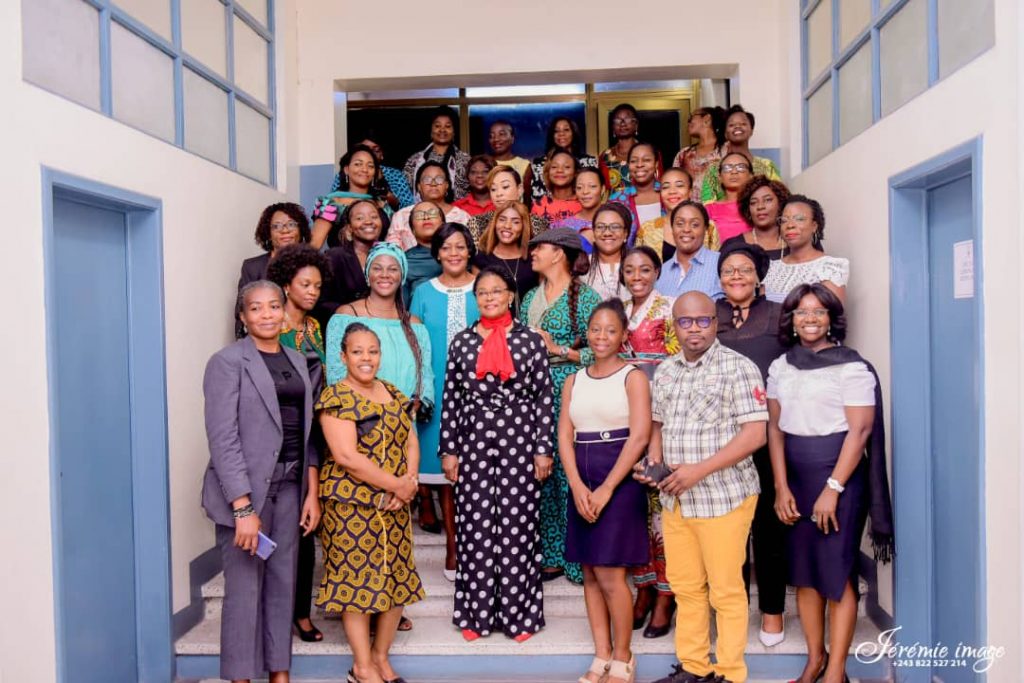 To build capacity for the women in business in the Democratic Republic of Congo, the COMESA Federation of Women in Business, (COMFWB) through the national chapter, conducted a two-week Trainer of Trainers workshop aimed at developing business mentorship and training skills for various sector players.
The training which targeted Congolese businesswomen was supported by the National chapter: the Commission Nationale des Femmes Entrepreneur, (CNFE) in D R Congo from 01- 14 October 2021 in Kinshasa. Facilitators of the training were drawn from the COMFWB DR Congo Chapter.
CNFE President Madame Eliane Munkeni Kiekie addressed the 28 participating trainees on how to conduct company diagnostic, mentorship, process of coaching and mentoring business owners. The trainees, among them one male, will work with prominent entrepreneurs in DR Congo for the next three months after which they will each prepare a report to be presented before a panel in February 2022. After successful evaluation they will receive the expert certificates.
Speaking at the opening ceremony Ms Kiekie said that the DR Congo Chapter which already has 14 trained women experts, aims at training a minimum of 50 to 60 experts to cover the whole country.
"By 2023 the Chapter plans to train a total of 200 women managers including 60 Experts," Madame Kiekie said.
Currently there are about 140 expert trainers in the country.