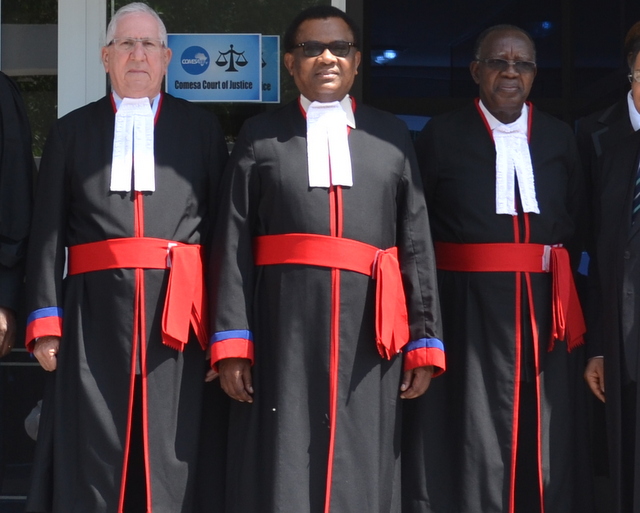 The immediate former Judge President of the COMESA Court of Justice Nzamba Kitonga who passed away on Saturday, October 24, 2020 has left an enduring legacy in the regional legal system. Justice Kitonga, served the COMESA Court for ten years, from 2005 to 2015 when the tenure of the Bench he led came to an end as per the provisions of the COMESA Treaty.
During this time, the regional Court made landmark rulings and Advisory Opinions that served to entrench the rule of law in the COMESA regional integration agenda and instill business and investor confidence. Among them was the ruling that ordered a refund of customs duty imposed on products from a Member State of the COMESA Free Trade Area by another.
Notable legal advisory opinions made under his leadership included the definition of the extent of immunities and privileges accorded to the COMESA institutions involved in commercial transactions stating: "the immunities and privileges granted to COMESA Institutions did not extend to commercial transactions between individuals or entities and the Institutions."
It was also during his tenure that the regional Court moved to its permanent home in Khartoum, Sudan.
In a message of Condolences, COMESA Secretary General, Chileshe Kapwepwe described Justice Kitonga as a valuable member of the legal fraternity and a champion of constitutionalism at both the national and regional levels.
"The Court continues to contribute to the development of regional jurisprudence within the context of regional trade and investment and we cannot ignore the contribution he made to this development as a former leader of the Court."
In his home country, Kenya, Justice Kitonga is celebrated for steering the Committee of Experts that drafted the country's' current Constitution among other notable achievements in his legal career.