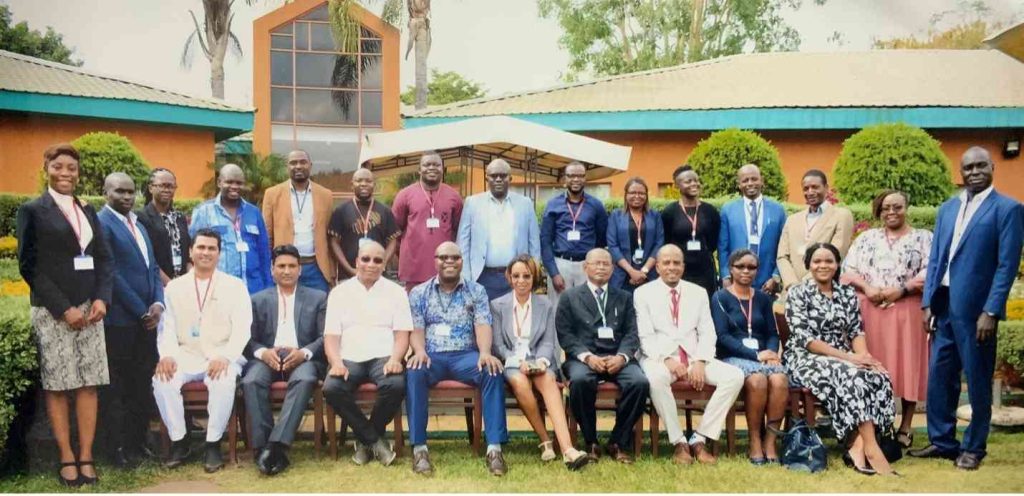 COMESA Secretariat working with the African Union Political Affairs, Peace and Security Department (COMESA-AU) has developed a framework for sharing early warning tools on conflict prevention and management with Civil Society Organisations (CSOs) from Southern Africa.
The framework will enable the parties to analyse data and information for conflict prevention, peace building and conflict management in the region and beyond.
This was agreed upon during a symposium on the thematic areas of conflict prevention and conflict management held in Lilongwe, Malawi on 24 – 26 May 2022. Among the key objectives of the Symposium was to identify areas of partnership and develop an action plan for deeper engagement where COMESA can leverage on the CSOs networks and expertise in enhancing implementation and wider programme impact.
The current and emerging gaps in governance, peace and security were identified at the symposium and a road map formulated to provide necessary interventions. Key on the solutions was the need to conduct a regional conflict security mapping which will focus on climate change-induced conflicts in East Africa, Horn of Africa, Southern Africa, Northern Africa and the Islands.
This was prompted by the consensus that climate change increases the risks of conflict and instability. It further intensifies resource competition, exacerbates conflicts and contributes to forced displacement.
Furthermore, research and capacity building of CSOs and Member States in conflict prevention, conflict management, Post-Conflict Reconstruction and Development (PCRD), maritime security, transnational crimes and crosscutting issues on gender and youth were also recommended. In addition, the bloc should develop standardized models for Election Management Bodies (EMBs) and other stakeholders building on regional and universally accepted principles and guidelines on the independence of EMBs.
Given that COMESA has been supporting Member States in the consolidation of democracy in the region through election observation, the delegates recommended that an inventory of standards that will provide criteria for best practices on the electoral environment in the region be developed.
On countering violent extremism, the meeting proposed among others, that there is need to strengthen COMESA linkages with the African Centre for the Study and Research on Terrorism (CAERT) and the African Union Mechanism for Police Cooperation (AFRIPOL) and facilitate cooperation among national counter-terrorism centers. This could be done through joint study tours and peer learning of the national counter-terrorism centers.
Thirty-two CSO representatives from the African Union's Economic, Social and Cultural Council (ECOSOCC), the Institute of Security Studies (ISS), the Levy Mwanawasa Regional Center, Save The Children, Pan African Lawyers Union, Dag Hammarskjold participated in the symposium.
Representatives from the governments of Comoros, Mauritius, Madagascar, Zambia and Zimbabwe participated.
The newly developed framework will guide the development of the 2022 APSA Workplan, including joint programming with CSOs to address gaps identified in the agreed thematic areas.
This post is also available in: العربية (Arabic) Français (French)