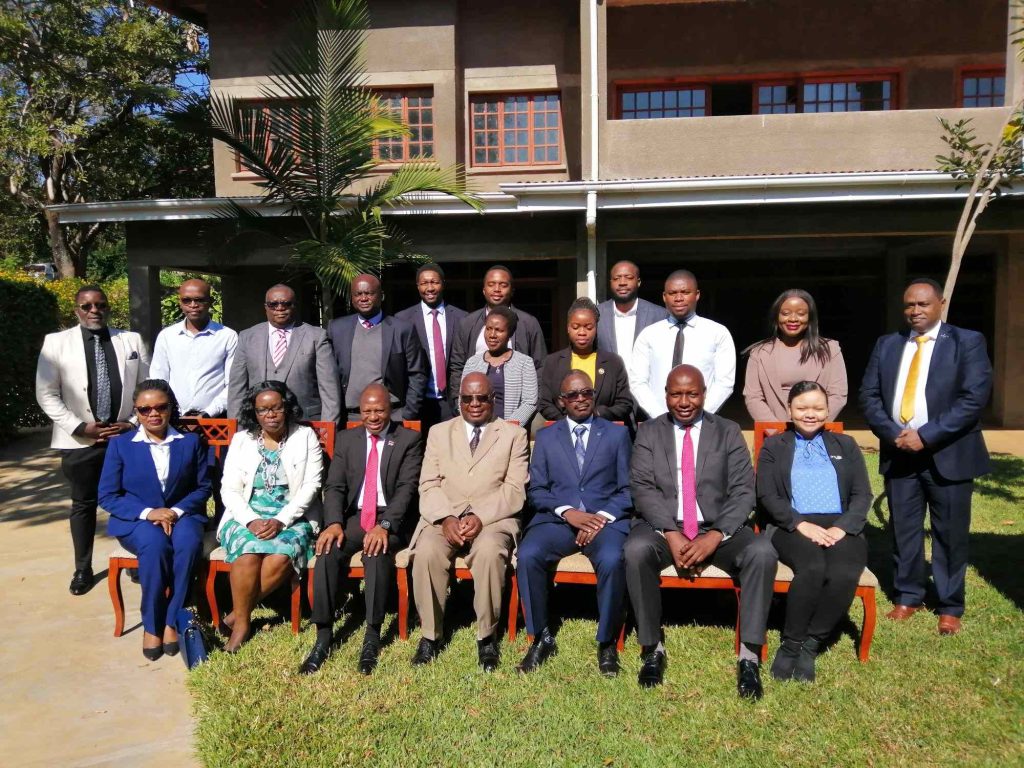 Lilongwe, Thursday, June 22, 2023: A national workshop to sensitize stakeholders in Malawi on the need to subscribe to the Single African Air Transport Market (SAATM) began today in Lilongwe. The two-day workshop seeks to enlist Malawi to sign up to establish the SAATM leading to the liberalization of its air transport sector. So far 36 African States have signed up with only eight from COMESA region.
The need for awareness creation on SAATM is informed by the fact that while many air transport markets outside Africa have been liberalized to a significant extent, most intra-African air transport markets remain largely closed. This has affected air connectivity within Africa as air travel costs remain prohibitive. It has limited the potential economic growth and development in the African region.
Inherent fear of domination and competition by big airlines and the need to protect small national carriers was cited as part of the reasons holding back the decision to open up the sector.
The Malawi workshop is the second after Somalia, organized by COMESA under an eight million Euros Sustainable Air Transport Sector Development programme in the Eastern, Southern and Indian Ocean, funded by the European Union. It will be followed with similar ones in Seychelles, and Burundi. Stakeholders participating in the workshops are primarily from the aviation and aviation related sectors including tourism.
Launched in 2018, SAATM provides for the full liberalisation of intra-African air transport services in terms of market access, traffic rights for scheduled and freight air services by eligible airlines thereby improving air services connectivity and air carrier efficiencies.
It removes restrictions on ownership and provides for the full liberalisation of frequencies, tariffs and capacity. It also provides eligibility criteria for African community carriers, safety and security standards, mechanisms for fair competition and dispute settlement as well as consumer protection.
Within the tripartite region of COMESA, EAC and SADC, 13 States have signed the SAATM, which is low compared to the Western part of Africa,
"With only eight COMESA Members having signed up as SAATM members, we may as a regional economic community, lose out on the benefits of this great initiative," said Mr Francis Okome, the COMESA Air Transport Policy and Regulatory Expert.
At the workshop, the Government of Malawi indicated that its policy on air transport is towards liberalising the air where restrictions to growth of air transport and provision of air services are eliminated resulting in improved air services and connectivity.
In a statement delivered by Mr. Fergus Gondwe, Director of Technical Services in the Ministry of Transport and Public Works on behalf of the Principal Secretary for Transport and Public Works, the aviation industry in Malawi is going through restructuring and the process of separating regulatory and service provisions was underway.
"We have established a Civil Aviation Authority and a board of directors is in place," he said adding that there was an ongoing concurrent process to establish an airport operator where Airport Developments Limited will assume management and operations of all public airports in the country.

"I underscore the commitment of the Republic of Malawi during the implementation of the entire Support to Air Transport Sector Development programme," he concluded.
Once the national awareness raising workshops are completed, the next step is to initiate a programme that will assist Member States meet SAATM requirements.