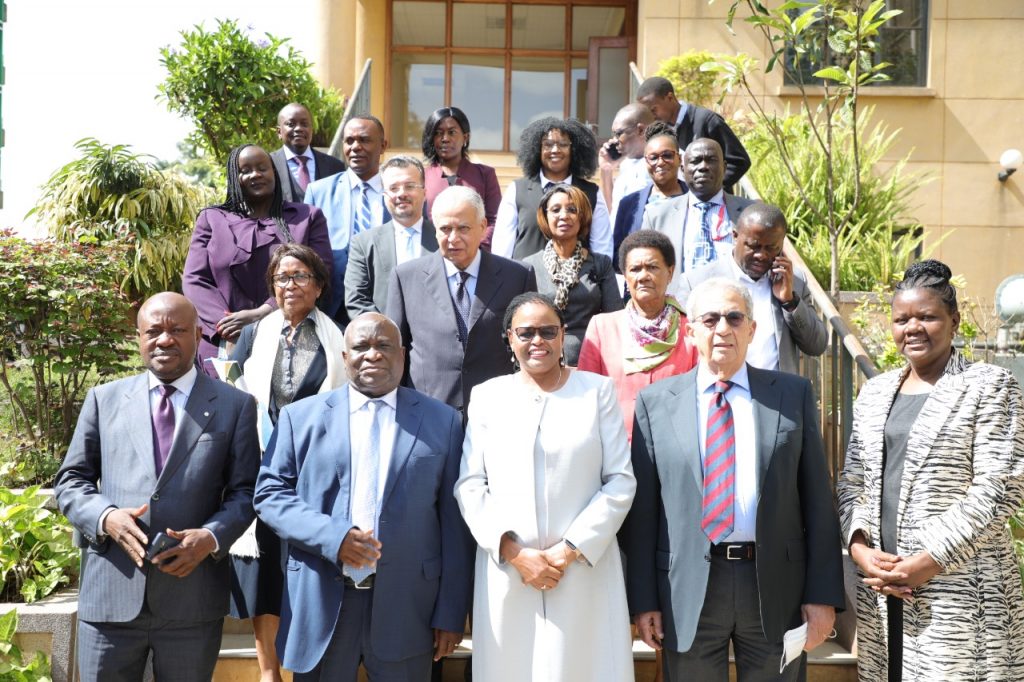 COMESA recently participated in a Joint Pre-Election Assessment Mission to Kenya ahead of the August 9, 2022 General elections. The high-level mission was headed by H.E. Domitien Ndayizeye former President of Burundi and current Chairperson of the African Union Panel of the Wise.
The purpose of the Mission was to assess the state of preparedness and engage in consultations and dialogue with key stakeholders to ensure violence-free, fair and credible elections that will strengthen Kenya's democratic process. During the visit held from 14 – 21 May 2022, the delegation engaged key political and electoral stakeholders. Among the stakeholders engaged included the Independent Electoral and Boundaries Commission, the Chief Justice, the Attorney General, the Registrar of Political Parties, political party coalitions, and representatives of CSOs and the private sector, among others.
Upon consultations with the various stakeholders, the AU-COMESA-EAC Mission commended the authorities and people of Kenya for their resolve towards holding successful elections in August. The Mission encouraged all stakeholders to continue with efforts geared toward creating a conducive environment for peaceful, credible and inclusive elections. It further encouraged political tolerance and peace cultivation among citizens before, during and after the elections.
The joint mission assured the Government and people of Kenya of their commitment to supporting the country's efforts to entrench a culture of democracy and peace, which is a critical prerequisite for sustainable socio-economic development.
The team comprised of Hon. Amre Mahmoud Moussa, former Foreign Minister of Egypt and Member of the AU Panel of the Wise, Hon. Mike Kennedy Sebalu, Member of the EAC Eminent Persons, Amb. Ashraf Rashed, Chairperson of COMESA Committee of Elders, Amb. Marie Pierre Llyod, Member of COMESA Committee of Elders, Hon. Monique Andreas Esoavelomandroso, Member of COMESA Committee of Elders, independent electoral experts and technical support staff from AU Commission, COMESA and EAC Secretariats.
The Government of Kenya has invited the AU, COMESA and EAC to observe the upcoming elections.
This post is also available in: العربية (Arabic) Français (French)