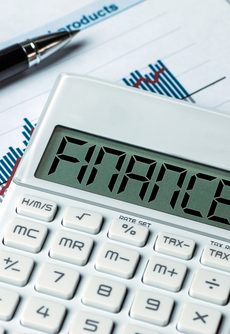 The COMESA Monetary Institute (CMI) has developed a User's Guide on application of econometric software to cross sectional data using financial inclusion data and its implications on financial stability.
The Guide was presented to delegates from Member States for validation during a virtual workshop conducted by the CMI from 21 – 25 February 2022.
The Guide aims at strengthening the skills of researchers in analysing cross-sectional data, to inform policy makers on enhancing financial inclusion regarding access and use of finance as well as its quality and impact. It presents practicing researchers with a simplified practical exposition of the Financial Access Household Survey Data set, and application of econometric software for analysis.
"Such analysis will help to better understand the financial access landscape regionally and internationally and improve the measurement of financial inclusion by COMESA member countries," said the Director of CMI, Mr Ibrahim Zeidy when he addressed the participants.
Thirty delegates from 10 Central Banks from Burundi, Democratic Republic of Congo, Comoros, Egypt, Libya, Malawi, Mauritius, Rwanda, Sudan and Zambia, attended the workshop.
Besides the validation of the guide, the workshop also equipped the users with econometric tools for the analysis of survey datasets as well as insights on the development of survey instruments and how they can be replicated in other research areas.
Participants had practical experience of FinAccess Household Survey Data with emphasis on hands-on application using STATA econometric software.
Other outcomes included building the capacity of Central Bank staff and policy analysts on how to successfully roll out surveys and carry out analysis using modern statistical software for policy, enhancing the implementation of the COMESA Financial System Development and Stability Plan and knowledge-sharing.