COMESA Information Resource Center is established under article 142 of the COMESA treaty to acquire, store and retrieve all documents, regulations, public notices, databases and other documents with regard to national development plans, official gazettes, central bank annuals, periodic reports and other documents as may be determined and notified by the Resource Center from time to time, with respect to the Member State.
Digital Library Initiative
Building COMESA Knowledge base by acquisition of pertinent resources, managing and facilitating technical services which involve documentation, classification and automation of information resources and services.
Information dissemination
The Resource Center comes in to bridge the insatiable appetite for information on regional integration within the COMESA region. Dissemination involves various activities and takes both print and digital formats.
Official regional depository
As the official regional depository of information resources, the Resource Center collects from all Member States, documents pertinent to regional integration, processes this information and makes it ready for use through a web-based library information system.
Institutional Repository
The Resource Center is the nerve center for COMESA Institutional memory. It collects and documents all program activities of the Secretariat. Adoption of the digital repository platforms ensures that the organization's history is preserved in formats that are accessible to the future generations.
Partnerships
The Resource Center is in the forefront in building partnerships, linkages and knowledge sharing engagements, based on the principle of information that no one information unit is self sufficient in demand for  information resources. Partnerships cut across relevant government ministries, academia, research organizations, regional policy think tanks, chambers of commerce, national library networks and association of manufacturers in Member States among others.
our team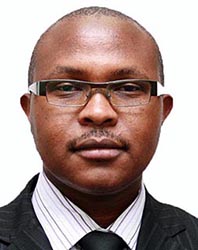 Mr. Benjamin Masila - Head
Information Resource Centre