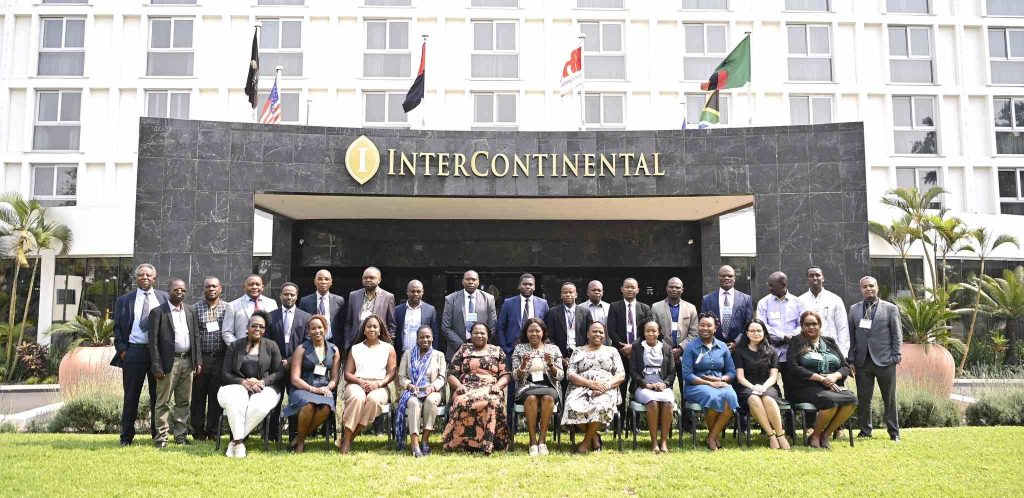 The project steering committee (PSC) of the COMESA, Small Scale Cross-Border Trade Initiative conducted its 4th meeting in Lusaka, Zambia 18 – 20 September 2023 to review progress of the project's implementation, five years since its inception.
The project is funded by the European Union with a total investment of 15 million Euros. It focuses on facilitating the transition of informal sector traders into the formal trade sphere. Among the activities under implementation is the construction of border markets to provide decent trading spaces for the traders. This is in addition to training the traders on trade facilitation to equip them with knowledge on the importance of formalizing their businesses.
Specifically, the Cross-Border Trade Initiative has supported the design and implementation of trade facilitation policies and instruments such as the Simplified Trade Regime and the Green Pass.  It has assisted development of tools and systems for reduction in corruption, bribery and harassment at the selected border posts and collection of gender disaggregated data on small scale cross border trade.
"The SSCBTI has focused on these important aspects, to increase the formalization of small-scale cross-border trade flows in the COMESA/tripartite region," Dr Mohamed Kadah, Assistant Secretary General of COMESA said at the meeting.
"Ultimately, this will lead to higher revenue collection for governments at the borders, increased security and higher incomes for small-scale cross-border traders."
His statement was presented by the COMESA Director of Gender and Social Affairs Mrs Beatrice Hamusonde.
Permanent Secretary in the Ministry of Commerce, Trade, and Industry of Zambia, Mrs. Lillian Bwalya encouraged Member States, to provide the guidance needed to deliver benefits to the small-scale cross border traders so that the activities remain impactful and sustainable.
Speaking at the event, the European Union Head of Cooperation to Zambia and COMESA, Cladio Bacigalupi called for faster implementation of the initiative across the selected border crossing due to internal and external challenges, resulting in the extension of the programme.
The PSC meeting is the 4th since the programme started in 2018 and brought together representatives from Small Scale Cross-Border Traders' Associations from Malawi, Somalia, the Democratic Republic of Congo, Kenya, Tanzania, Zambia, and Zimbabwe.
In attendance were representatives from the European Union, the International Organization for Migration, the International Trade Centre, and delegates from ministries that coordinate COMESA activities at the national level.
The project is poised to close by December 2024