November 16, 2018
Posted by:

Webmaster

Category: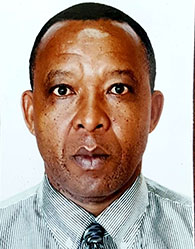 Prior to this appointment as Director of Infrastructure and Logistics at the COMESA Secretariat, Mr. Jean Baptiste Mutabazi served as Head of Communications and Media Regulations Department at the Rwanda Utilities Regulatory Authority (RURA). Before joining RURA, he was Director in Charge of Research and Development (R&D) at Rwandatel, where he was responsible for designing new products and services. In addition, he was a consultant on the Air Space Management System/Radar Project at the Ministry of Transport and Communications.
Mr. Mutabazi has previously worked in Power Generation and National Dispatching as well as Electronics and Communications Engineering. Further, he has experience in cellular telecommunications having worked for TELECEL sarl in DR Congo and Burundi.
Signalling his early passion in the area of ICTs/Telecommunications, Mr. Mutabazi as a fresh graduate and in partnership with colleagues established the Advanced Mini-Computer and Connected Systems (AMCCS) Company where he worked as a Network Integrator.
Jean Baptiste Mutabazi holds a master degree in electrical engineering (Master Ingénieur Civil Electricien) from " Université Catholique de Louvain" in Belgium and a Master degree in Business Management and Administration (MBA) from University of Stellenbosch Business School in Cape Town, South Africa.