Dr. Francis Mangeni
Director - Trade & Customs Division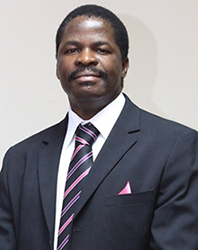 areas of expertise
international economic law
intellectual property law
trade policy advisor
education
PhD – International Economic Law (London School of Economics and Political Science)

LLM – 

LLB –
Dr. Mangeni is the Director – Trade and Customs Division at the Common Market for Eastern and Southern Africa (COMESA) and has held various Professional Positions in his career spanning over 20 years.
He is an Advocate of the High Court of Uganda and has taught Law at Makerere University and Law Development Centre on the Bar Course, as well as the Faculty of Technology at Makerere University, the Management Training Institute and the Police Training School in Uganda.
He taught Law at the London School of Economics and Political Science in the United Kingdom.
He was Legal Advisor to the Government of the Republic of Malawi on the Multilateral Trade System and Regional Integration.
He was Advisor on Intellectual Property at the UN South Centre based in Geneva to the Geneva-based African Embassies covering WTO and WIPO.
He was Senior Economist and Diplomat at the African Union Embassy to the UN the WTO and the Common Fund for Commodities based in Geneva and Holland.
He was Africa Regional Trade Policy Advisor based at the African Union Commission in Addis Ababa Ethiopia.
He was Member of the Uganda Inter-Institutional Ministerial Committee.
He did various consultancies for the UN Economic Commission for Africa, the UN Conference on Trade and Development, UN International Labour Organisation, the Commonwealth Secretariat, the East African Community, the Southern African Development Community, Government of Uganda, among others.
He has been Director of Trade, Customs and Monetary Affairs of the Common Market for Eastern and Southern Africa since 2009.
His work has assisted reforms of the International Economic Order for instance in the area of access to life-saving medicine and flexibilities for building sound technological bases, national and regional economic policy and regulatory reforms, deepening of economic integration in Africa, and it has built better negotiation capacity for Africa in the Multilateral Trade System and with development partners.
Francis Mangeni has various charities which support public health and education, and orphans and monastic orders.
Dr Mangeni holds a Doctorate in International Economic Law from the London School of Economics and Political Science.
His key publication is: Francis Mangeni and Calestous Juma, Emergent Africa – Evolution of Regional Economic Integration (2018), available at, https://issuu.com/headlinebooksinc/docs/emergent_africa
His various media articles are available at https://muckrack.com/francis-mangeni/articles
Website: www.francismangeni.com
contact details
COMESA Secretariat
Ben Bella Road, Lusaka, ZAMBIA