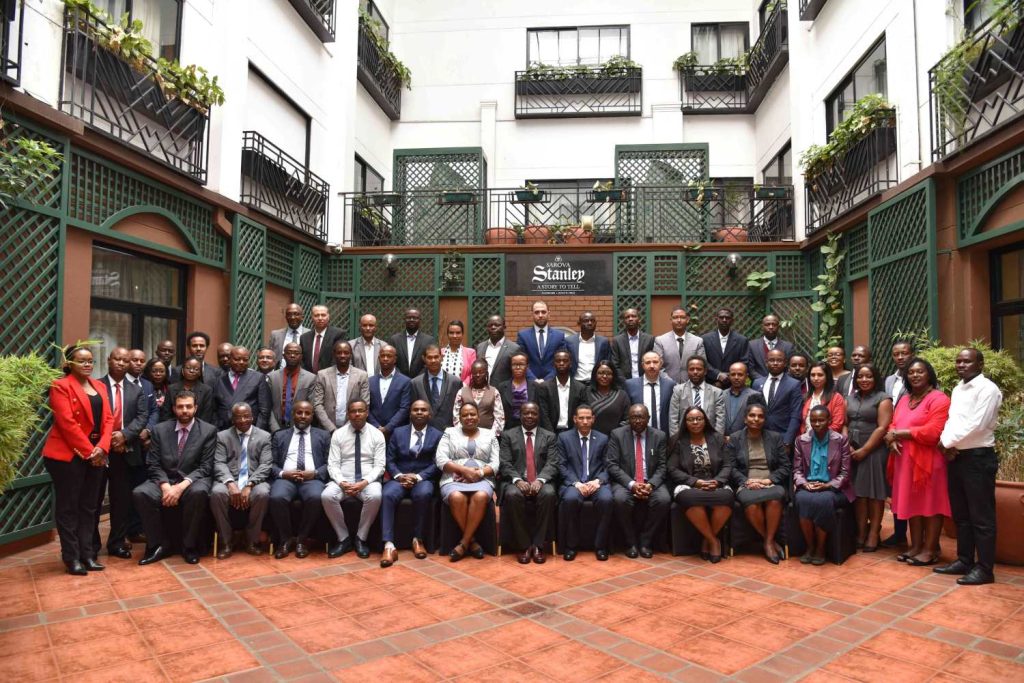 Nairobi, Monday, April 17, 2023: Over 50 delegates comprising of IT and legal experts from the COMESA Member States, and cooperating partners begun a four-day meeting of the Technical Working Group on the Implementation of a regional Single Window.
A Single Window as a trade facilitative measure in Customs administration that allows parties involved in trade and transport to lodge standardized information and documents with a single-entry point to fulfill all import, export, and transit related-related regulatory requirements.
With a membership of 21 countries, trade within the region can be complex involving extensive documentation and coordination amongst multiple agencies stakeholders. To overcome this challenge, COMESA has been working with member States to promote the establishment of an Electronic Single Window (ESW) to have a harmonized and standard data connectivity platform among other government agencies and private stakeholders who are active players across the trade supply chain.
During the next four days, the experts will consider the Revised Draft Regulations for the implementation of the COMESA Single Window (COMSW), receive country status reports on the implementation of National Single Window, and consider the draft Terms of Reference to engage a consultancy firm to assist in developing and implementing COMSW.
The Director of Trade and Customs in COMESA, Dr Christopher Onyango, who addressed the participants noted that 14 Member States were already implementing their National Single Window system, but at different levels and models.
"Differences in institutional and legal regimes across Member States complicates implementation of a regional/international Single Window Systems," he noted stressing the need for greater efforts towards facilitating document simplification, data harmonization and cross-border information exchange to ensure inter-operability.
The countries implementing the National Single Windows are Burundi, Comoros, D R Congo, Djibouti, Egypt, Ethiopia, Kenya, Madagascar, Mauritius, Rwanda, Tunisia, Uganda, Zambia, and Zimbabwe. COMSW will be implemented to interface with these NSW of each Member State.
Initially it will interface with the 14 currently operational NSWs and the COMSW will readily enable interface as each remaining of seven Members States completes its implementation. Eventually the COMSW will interact with all the 21 NSWs within COMESA. The electronic trade documents to be exchanged by COMSW will consist of licenses, permits, certificates, and others) in support of cross-border trade transactions.
The regional Electronic Single Window is part of the implementation of the COMESA Digital Free Trade Area (DFTA) and the Trade Facilitation Programme (TFP) under the 11th European Development Fund (EDF).
Speaking when he officially opened the meeting, the Principal Secretary, State Department For Trade Ministry of Investment, Trade, And Industry, Kenya Mr Alfred K'ombudo, said:
"This meeting will serve as a productive platform for the delegates from the Member States to share best practices and experiences in implementation of national Single Window System which will be a key milestone for the regional connectivity system."
He added that Kenya is implementing electronic single window referred to as the Kenya TradeNet System and has been operating since October 2013.