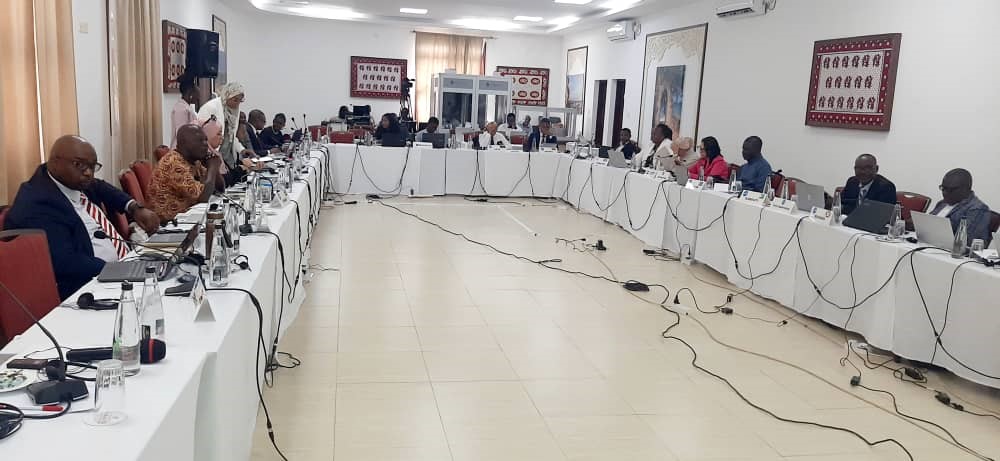 The service sector has emerged as the driving force towards reshaping economic landscapes across the world. With 54 African countries, 1.3 billion people, and $3.4 trillion in GDP, it's time to leverage significant opportunities for export-led growth, economic diversification, inflows of foreign direct investment (FDI) and integration into regional and global value chains.
To this end, the ongoing negotiations on Trade in Services liberalization programme at the Common Market for Eastern and Southern Africa (COMESA, African Free Continental Trade Area (AfCFTA) and World Trade Organization levels are a key step towards accelerating regional economic integration.
At the Thirteenth COMESA Meeting of the Committee on Trade in Services, that kicked off today in Mombasa, Kenya, COMESA Director of Trade and Customs, Dr Christopher Onyango, remarked that trade in services is a game changer towards unlocking the potential of regional and global trade.
He underscored the relevance of undertaking inventories of legislation, regulations, institutions, and policy measures in the service sector as well as analysis of the participation of foreign service providers and trade liberalization commitments.
"The service trade has been proven to promote greater inclusiveness, particularly for female and young workers and entrepreneurs as well as micro, small and medium-sized enterprises (MSMEs). The importance of the sector has been fuelled by technological changes and its increasing role as intermediate inputs into production and delivery of other goods and services'' he stated.

"But these attributes can only be realized if services are mainstreamed in regional and national development strategies. It is evident that services are still absent in national development strategies. Such are those countries in which there exist no rules and regulations in the service sector, or in only a few select sectors and, if available, are not considerate of current developments in the sector'' he remarked.
Dr. Onyango further stated that the introduction of an online platform to facilitate ongoing negotiations will assist in addressing obstacles to trade in services and reaping the potential benefits its liberalization offers.
"We appreciate Afreximbank for supporting the establishment of the online platform to facilitate these negotiations. We hope the capacity building to be provided by the bank enables member states to fully utilise the platform during the negotiations to develop well informed and analytical decisions both under COMESA, continental and WTO negotiations" he remarked.
He explained that the recent studies by the COMESA Secretariat have established important roles being played by small-scale cross-border traders in various service sectors, consistent with the studies by service and service Bank (2022), which established that 59 per cent of service women worked in the service sector, and 9 out of 10 services firms were MSMEs in 2021.
"It is therefore no coincidence that the 43rd Council meeting directed that this committee consider the findings of the study by the Secretariat on the status and constraints of small-scale cross-border trade in services in the region. This is part of the efforts to further unlock the potential for intra-COMESA trade through the Simplified Trade Regime (STR) in both goods and services and how best to be inclusive in these strategies", he noted.
Dr Onyango, further called for  consistency of positions at various levels and flexible offers at COMESA compared to continental and multilateral levels.
He expressed gratitude to cooperating partners; the European Union, AFREXIM Bank, WTO, WTI and the World Bank.
The 13th Meeting of the Committee on Trade in Services  is directed  towards finalisation of the schedules for priority  services, review of initial offers from member states and consideration of the draft procedures for the implementation of article 25(5) of the COMESA regulations on Trade in Services.
The hybrid meeting drew participation from over 17 COMESA countries, including Eritrea, Ethiopia, Mauritius, Burundi, Uganda, Zambia, Egypt, Kenya, Comoros, Tunisia, Zimbabwe, DRC Congo, Madagascar, Libya, Eswatini, Seychelles and Djibouti. (Article by the CBC)