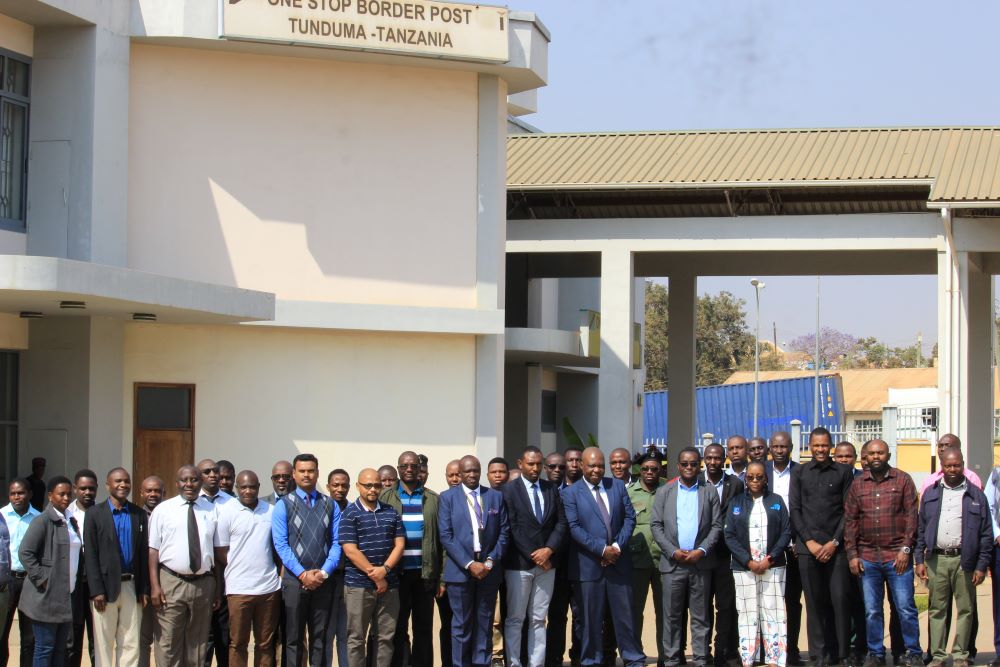 Trade flow along the Zambia – Tanzania corridor is set for better times once a Euros 2.638 million project to upgrade the Tunduma border post is completed. The project which is being implemented through a sub delegation agreement between COMESA and the government of Tanzania kicked off on 15 August 2023 when the site was handed over to the contractor.
The finalization of the award of contracts for works and supplies at the Border Post now paves way for the commencement of the construction of a modern market for small scale traders, a verification shed and warehouse all of which are expected to contribute to improved service delivery.
The upgrades will also include installation, configuration and commissioning of ICT equipment such as desktops, laptops, printers and smart gates among others.
This development is being done through COMESA with support from the European Union 11th Development Programme. The EU is funding the upgrading of selected corridors and border posts in the COMESA-EAC-SADC Tripartite bloc.
The COMESA-Tanzania sub-delegation Agreement is worth Euros 2.638 million and covers the construction of a market for small-scale cross-border traders at Majengo and various priority infrastructure interventions. All these are being implemented under the Trade Facilitation Programme (TFP).
Speaking at an event to handover the site to the contractors on 15 August 2023 in Songwe, Tunduma, Director of Regional Integration in the Ministry of Industry and Trade of Tanzania Mr Ombeni Mwasha commended the European Union for the support. He  said the project would benefit all users of the One Stop Border Post which handles 75 percent of cargo destined for countries in Eastern and Southern Africa.
He noted the limited timeframe remaining to deliver on the TFP and called for close collaboration between the Tanzania Revenue Authority, Ministry of Trade, COMESA Secretariat and the contract managers.