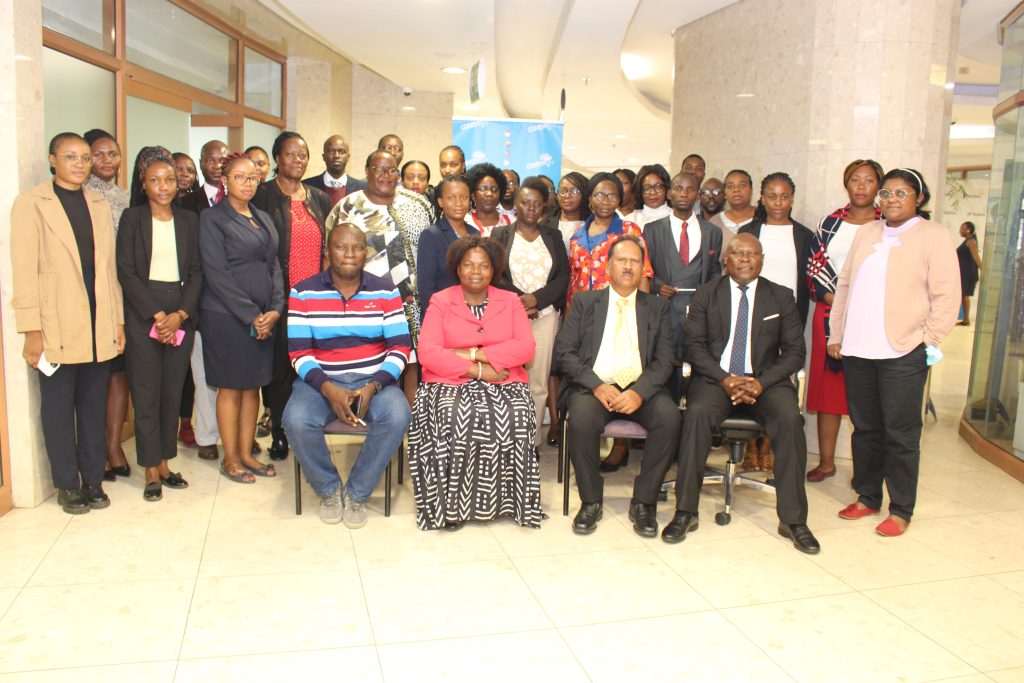 More than 40 officials from different government institutions in Zambia have been trained to produce and use timely data for effective policy making. This is in addition to building their capacity in gender statistics terminologies and methodologies, thereby strengthening their knowledge of different gender policies at the global and regional level.
The training was conducted during a workshop held on 28 Feb to 2 March 2023 in Lusaka, Zambia, which is supported by the European Union through the Institutional capacity Building programme (ICBP). This was the second of the series that COMESA Secretariat has lined up to support Member States on strengthening the capacity of gender statistics. The first workshop was conducted in Djibouti in 2022 while the next is planned for Sudan.
Speaking during the opening ceremony, Assistant Secretary General Administration and Finance Dr Dev Haman, said the Secretariat takes gender equality as central to the process of sustainable development and the foundation of the effective national development policies and programmes, for which data that reflects the current geopolitical reality is required.
He pointed out that gender statistics are needed to measure and monitor the realities of the lives of women and men and of girls and boys, so that development is inclusive and does not leave anyone behind.
At COMESA level, he indicated that the instruments developed and adopted by Member States include among others, the COMESA Gender Policy, the COMESA Gender Policy Implementation Plan and the COMESA Gender Mainstreaming Guidelines, Indicators and Check Lists.
"Therefore, gender statistics have a crucial role in gender mainstreaming in social, economic, political and in the development and implementation of poverty reduction policies. As COMESA Secretariat we are working with Member States to strengthen the production of gender statistics," Dr Haman added.
The participants agreed on the need to enhance collaboration between the Ministry of Gender, other ministries and entities and the national statistics office if the objective of producing comprehensive, quality and timely statistical information on gender dimensions across sectors is to be successfully attained.
The Director of Gender in Development from the Zambian government Mr Henry Nkhoma noted that the absence of clear indicators for monitoring and evaluation of gender mainstreaming as well as limited availability of gender statistics data for effective programme design has made it difficult to assess the impact attributable to gender mainstreaming efforts.