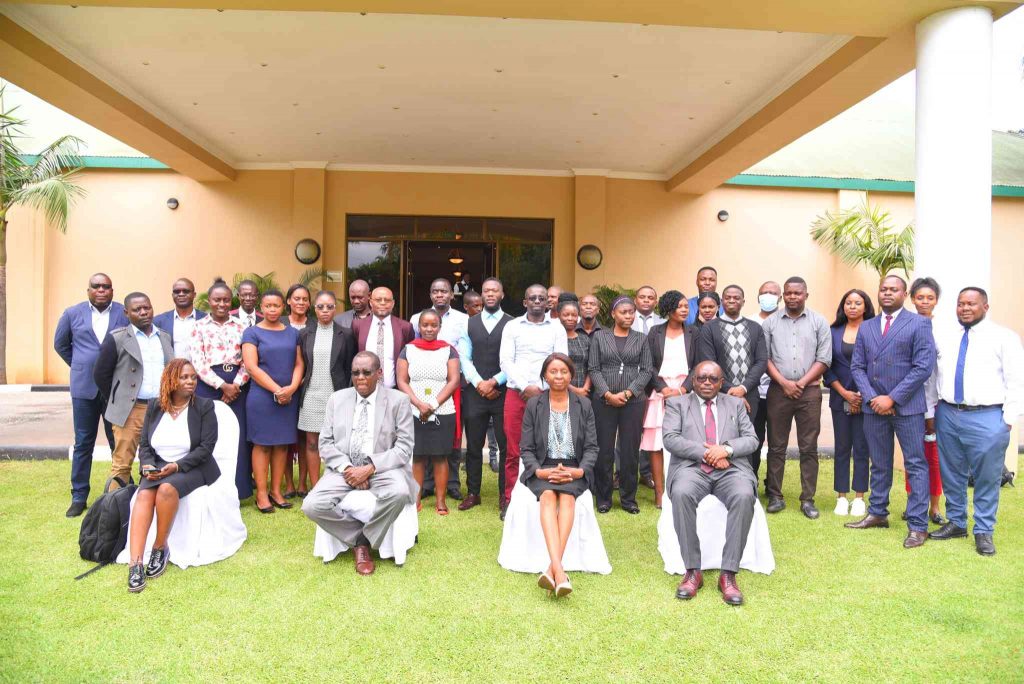 Media practitioners in Zambia have been enlisted to support public communication of regional integration programmes being implemented jointly by the government, COMESA and the European Union.
About 40 journalists comprising of editors and reporters participated separately in a two-day each sensitization programme conducted on 21 – 24 February 2022 in Lusaka. The event was organized by the Zambia Border Posts Upgrade Project (ZBPUP) funded under the 11th European Development Fund (EDF) under the Ministry of Commerce, Trade and Industry.
Speakers at the forum stressed the role of the media in advancing regional integration by reporting on the different programmes and activities on integration.
"As COMESA, we do always recognize and cherish the important role played by media houses and individual journalists to COMESAs' integration agenda," Assistant Secretary General Dr Kipyego Cheluget said. "So important is the role of media that we have established a unique programme, the COMESA Media Award held annually since 2009."
The award aims to promote and encourage reporting of the COMESA regional integration programmes and recognize journalists whose works contribute to the integration agenda.
He urged the media to track implementation of various trade agreements/protocols signed by Member States to ensure accountability by governments to the regional integration agenda.
"The media can also assist in engagement of legislators to facilitate enactment of relevant trade related laws and regulations to drive integration issues in the region," he noted. "Focus more and give prominence to success stories like the benefits of integration and less on challenges that may create negative public perceptions on such important development initiatives."
During the training several presentations were made on different topics including on the ZBPUP – its targets, successes and challenges, the COMESA EDF 11 programme and its status of implementation, the Regional Integration Support Mechanism (RISM), Opportunities and challenges of Zambia's participation in regional integration, the communication and visibility requirement under COMESA and the EU among many other topics.