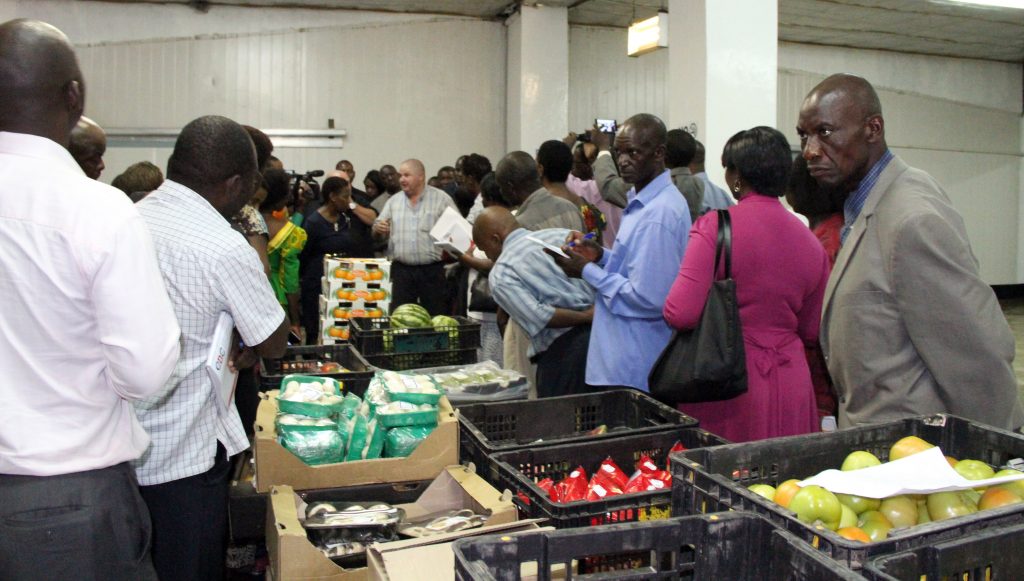 Over 50 Small and Medium size Enterprises (SMEs) drawn from various sectors across Zambia participated in a two-day virtual training on capacity building organized by the COMESA Business Council (CBC). Participants were drawn from horticulture sector, meat, dairy and other agro-food industries. The objective was to enable the SMEs to meet the demands of the current urban African consumers and improve the current low rates of local sourcing and consumption of home-grown products.
The initiative is part of the CBC's Local Sourcing for Partnerships Project which has been under implementation since 2016 focusing on promoting inclusiveness of SMEs within firm and sectoral level value chains in Africa. The project is intended to increase local sourcing from small growth enterprises by large companies in the COMESA region to create jobs and economic development. Over the past four years, similar trainings on quality and food safety standards, have been conducted benefitting more than 700 agro-food suppliers in 11 COMESA countries.
Zambia's Permanent Secretary in the Ministry of Commerce, Trade and Industry Mr Mushuma Mulenga commended the CBC for working with his Ministry to organize the online training. He said this will help build the technical capacity of SMEs to implement compliant food safety systems and to feed into the supply chains of the hospitality industry, retail and manufacturing sectors in Zambia and the COMESA region. 
He announced that the Ministry had reached an advanced stage in revising and updating the National SME Development Policy and is scheduled to be completed for implementation in 2021.
Once completed, the revised SME Development Policy will be alive to the current challenges and more importantly, opportunities that the sector can capitalise on to enhance a thriving private sector," Mr Mulenga added during his opening remarks.

 
CBC Chief Executive Officer Ms Sandra Uwera said the training was not simply an exercise in 'show and tell' but that key principles of successful value chain development and regional integration demand the integration of SMEs into regional supply chains.
With Africa speaking of deepening integration through the African Continental Free Trade Area, such opportunities can be lost if the participation of SMEs is not addressed," Ms Uwera added.
Representatives from the Zambia Chamber of Commerce and Industry (ZACCI) and the Zambia Bureau of Standards (ZABS) acknowledged that it was time for SMEs to realise their full potential and create local sourcing linkages between the sectors. They noted this has the potential to foster a more competitive and dynamic agro – industry sector that can promote local economic development. This will be achieve through providing support to the the local producers through supporting the local producers in the agriculture sector by cementing business linkages and establishing sustainable supplier-buyer relationships.