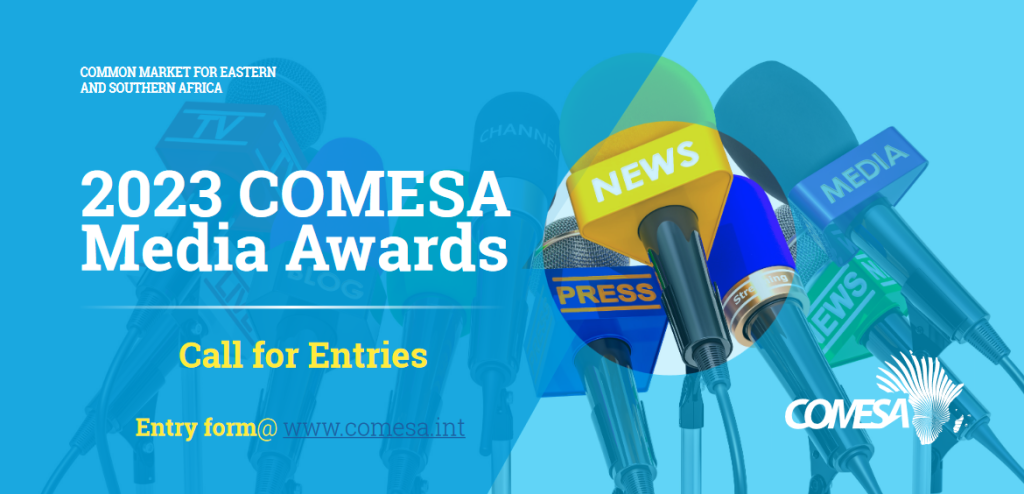 جوائز الإعلام بالكوميسا لعام 2023 دعوة لتقديم الأعمال المشاركة
تعلن السوق المشتركة للشرق والجنوب الأفريقي (الكوميسا) عن الدعوة لتقديم الأعمال المشاركة لجوائز الإعلام بالكوميسا لسنة 2023. ويجرى برنامج الجائزة كل عام لتقدير ومكافأة الصحفيين المشاركين في التكامل الإقليمي من خلال نشر وإنتاج أعمال إعلامية عن هذا الموضوع.
اقرأ أكثر
COMESA Media Awards-2023 Call for Entries
The Common Market for Eastern and Southern Africa (COMESA) announces the call for entries for the 2023 COMESA Media Awards. The Award scheme is conducted every year to recognize and reward journalists who have ….
Read More
PRIX MÉDIAS DU COMESA – 2023 Appel à candidatures
Le Marché commun de l'Afrique orientale et australe –COMESA– lance un appel à candidatures pour les Prix Médias édition 2023. Le programme desdits Prix est organisé chaque année afin de  …
Lire la suite