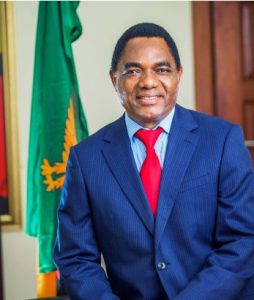 H.E Hakainde Hichilema
President of the Republic of Zambia Chair of the COMESA Authority
The Heads of State and Government 
This is also known as the COMESA Authority and is made up of the 21 Heads of State and Government of Member States. It is the supreme Policy Organ and is responsible for the general policy, direction and control of the performance of COMESA's executive functions. The Authority is concerned with the strategic trajectory of the region as well as the bloc's achievement of its aims. Decisions and directives of the Heads of State are by consensus and are binding on all subordinate institutions, except the Court of Justice.
The Council of Ministers
The Council of Ministers is COMESA's second highest policy organ. It comprises ministers designated by the Member States. The Council is responsible for ensuring the proper functioning of COMESA in accordance with the provisions of the Treaty. It also takes policy decisions on COMESA programmes and activities, including the monitoring and reviewing of its financial and administrative management. As provided for in the Treaty, Council decisions are made by consensus, failing which they are made by a two-thirds majority of the Council members.
Decision Making Process
COMESA has evolved a comprehensive decision making structure at the top of which is the Authority of the Heads of State and Government of the 21 member countries. There is then a Council of Ministers responsible for policy making, 12 technical committees and a series of other advisory bodies (including specific relations with partner countries and the business community). In addition each member state appoints liaison persons in their appropriate ministries who form part of the day-to-day communication process. Overall co-ordination is achieved through the Secretariat, based in Lusaka, Zambia.
The Organisation Structure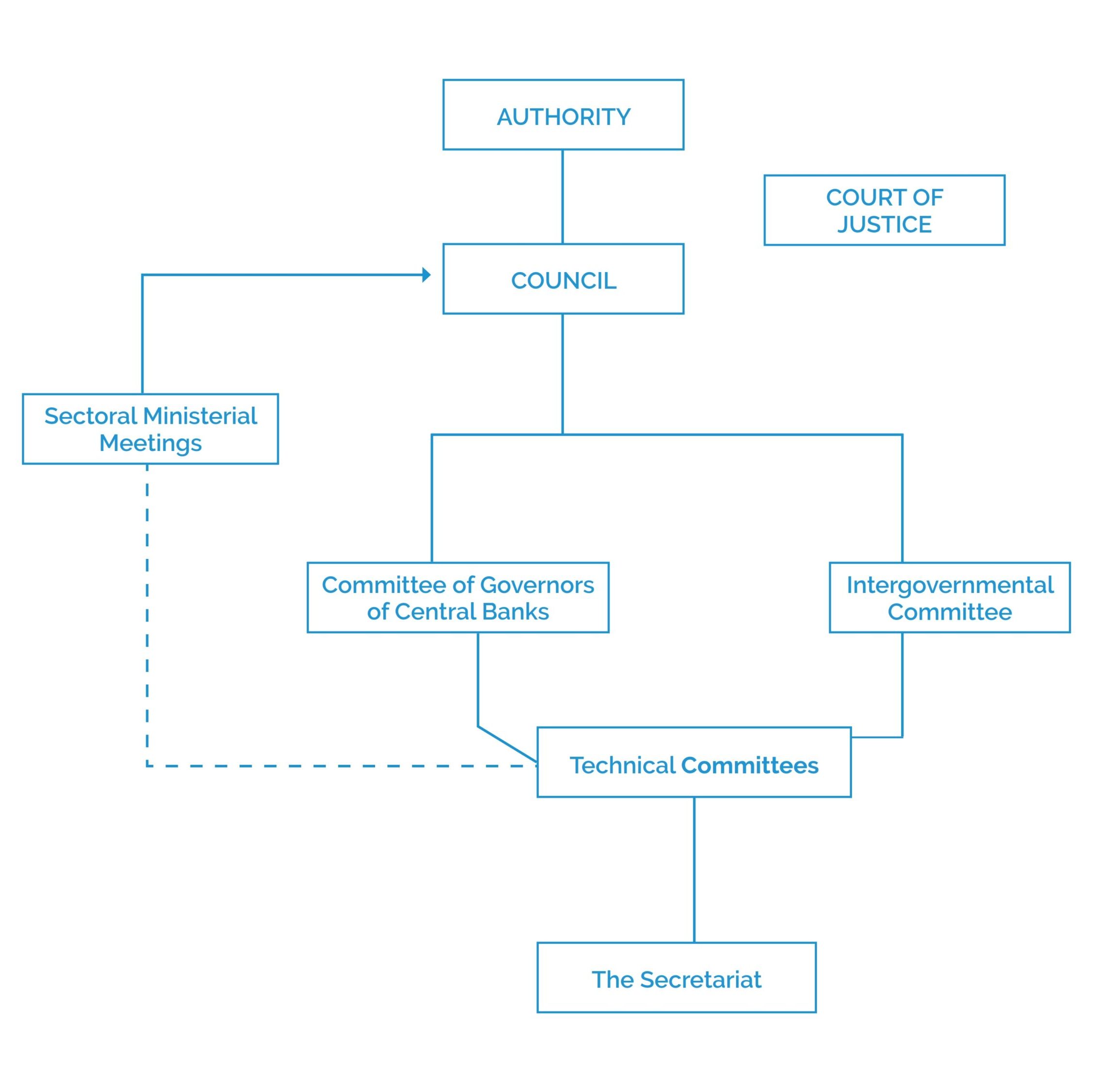 This post is also available in: العربية (Arabic) Français (French)