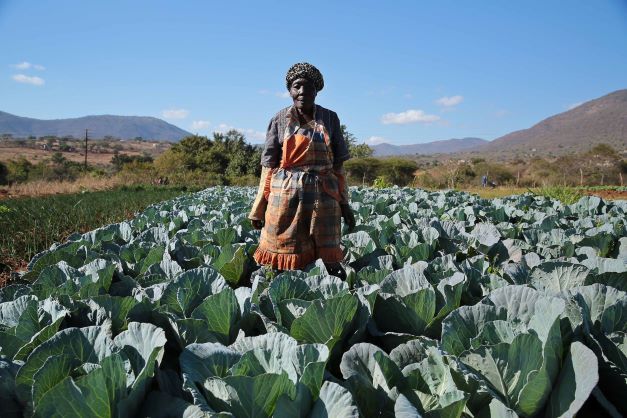 COMESA and the UN Women East and Southern Africa Regional Office (UN Women ESARO) have organized a two-day webinar to mark the International Rural Women's Day, that falls on 12 October.
The event is aimed at utilizing the Day's celebrations to disseminate the findings of two studies that were conducted by UN-Women, during the period 2019 – 2021, with focus on women and youth smallholder farmers. The studies focused on Ethiopia, Burundi, Malawi, Zambia, Zimbabwe, and Uganda.
The studies are: "The Broken Promise: Analysis of the Benefits Derived by Women from the 10% Agriculture Budget in Selected Countries in East and Southern Africa", and "Opportunities for Youth in Rural Business and Entrepreneurship in Agriculture".
The first report will be discussed on 12th October and the second on 14th October.
These studies will support the development of recommendations to engage with policymakers in their quest to ensure that gender equality and women's empowerment through agriculture is achieved.
The webinar is also aimed at levering on ways to operationalize the findings and recommendations of the studies by exploring partnerships with interested stakeholders in further advancing work on women's economic empowerment. It is expected to inspire discussion among relevant stakeholders on agricultural investments for women and youth to advance women and youths economic empowerment.
Participants will also discuss selected good practices from country climate smart agriculture programmes. Participants of the meeting include representatives from member States, cooperating partners, regional organizations, UN Agencies, civil society organizations, and others.
Dr Kipyego Cheluget, Assistant Secretary General of COMESA, addressed the opening session and encouraged Member States to enhance public investment in agriculture by allocating at least 10% of the total public expenditure. This is expected to grow agriculture value addition by at least 6% annually.
He therefore called on all actors in public, private, civil society organizations and development partners to identify concrete actions to support securing rural women's rights and empowerment and to facilitate building of partnerships toward this end.
"Legal, policy and strategic frameworks on agriculture must recognize rural women as agriculture producers, entrepreneurs, and managers of natural resources, and address their specific needs, concerns, and interests such as access to agricultural technologies, labour-saving agricultural equipment, and modern means of communication," he stated.
Agriculture is the mainstay of most regional economies with the regional bloc supporting its member states to develop and implement their National Agriculture and Food Security Investment Plans for improved food and nutrition security and livelihoods.