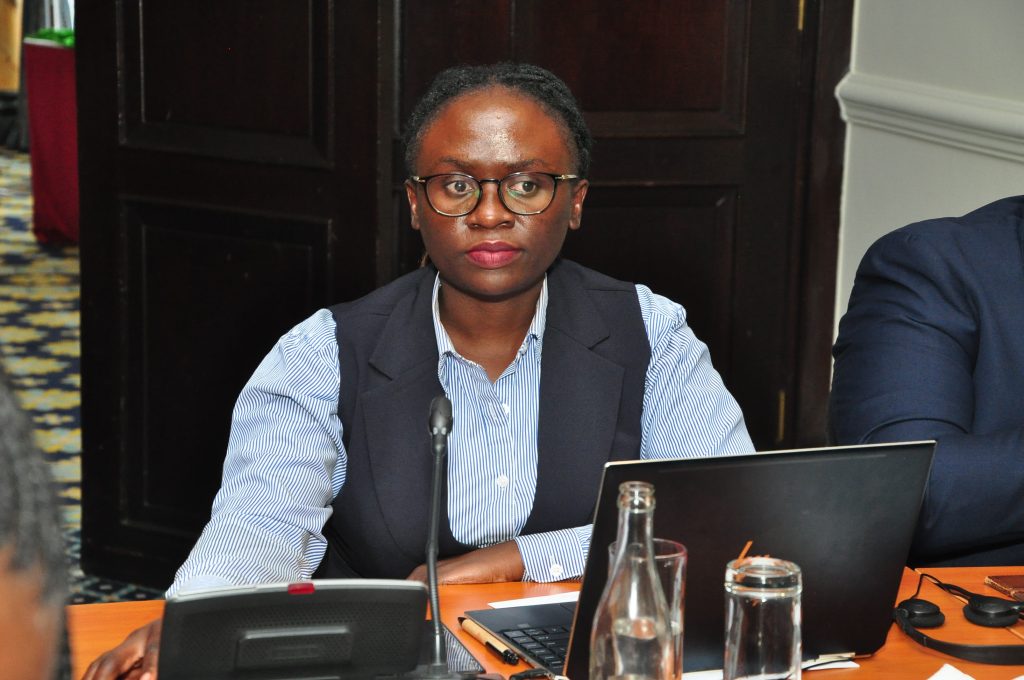 The proposed Tripartite Protocol on Competition Policy has been reviewed by the Tripartite Committee of Senior Trade Officials and will be recommended to the Tripartite Sectoral Ministerial Committee meeting for consideration before being submitted to the Council of Ministers for adoption.
This happened during the 21st Tripartite Technical Negotiation Forum and the 17th Meeting of the Tripartite Committee of Senior Officials that took place in Nairobi, Kenya from 23rd to 26 January 2023. The Report was presented to the Meeting by Ms Kondwani Kaonga (in Picture), Senior Consumer Welfare and Advocacy Officer at the COMESA Competition Commission.
The Agreement establishing the Tripartite Free Trade Area provides for Member/Partner States to cooperate on competition policy. Member/Partner States of COMESA-EAC-SADC concluded negotiations of the Protocol on Competition Policy in March 2022.
The Protocol on Competition Policy does not provide for the creation of a Supra-national competition authority but is based on cooperation in the enforcement of competition and consumer protection matters by the Member/Partner States and Regional Economic Communities (RECs). It also guides Member/Partner States and RECs on the competition and consumer protection provisions that they should have at national and RECs level as well as to set up enforcement institutions.
Following the finalisation of the Protocol on Competition Policy, the Member/Partner States and the RECs are in the process of developing Regulations and Guidelines to guide the implementation its. Two meetings have since been held between September 2022 and January this year to discuss the Regulations and Guidelines.