Internal Audit
The role of Internal Audit is to provide independent, objective assurance and advisory services designed to add value and improve the Secretariat's operations at strategic, tactical and operational levels. This involves assessing whether the Secretariat's network of risk management, control, and governance processes, as designed and represented by management, is adequate and functioning in a manner to ensure that:

• Risks are appropriately identified and managed.
• Interaction with the various governance groups occurs as needed.
• Significant financial, managerial, and operating information is accurate, reliable, and timely.
• Staff actions follow the Secretariat's policies, procedures and regulations.
• Resources are acquired economically, used efficiently, and are adequately protected.
• Programs, plans and objectives are achieved.
• Quality and continuous improvement are fostered in the Secretariat's control process.
• Internal Audit achieves these through assurance services, consultancy and championing risk management.
Our Team
The internal Audit Unit is comprised of the following team members.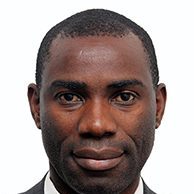 Kondwani Nantikwa
Internal Auditor Ndayishimiye Norbert
Internal Auditor