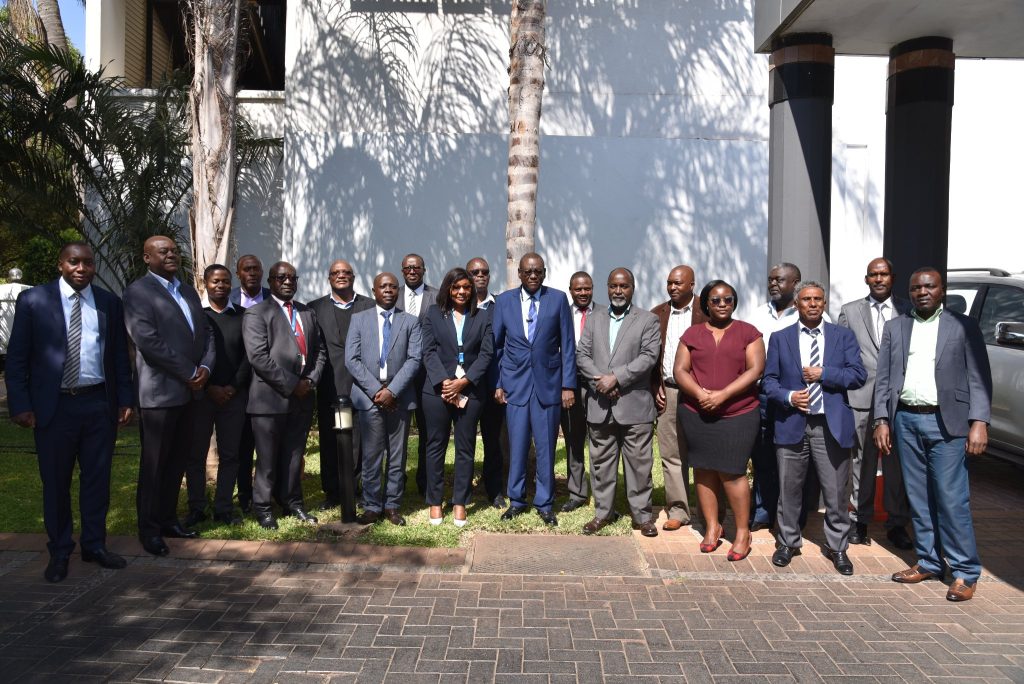 A national consultative meeting on the implementation of the COMESA Regional Customs Transit Guarantee (RCTG) Scheme was conducted with key stakeholders in Zambia on Thursday 25 August 2022. The one-day session updated the stakeholders on the status of implementation and operations of the RCTG in the region and discussed issues and concerns raised about the Scheme in Zambia.
The RCTG is a customs transit regime designed to facilitate the movement of goods under customs seals in the COMESA region and to provide the required customs security and guarantee in the transit countries.
In the North-South Corridor countries to which Zambia belongs, customs transit bonds are raised in each country of transit which is cumbersome, time consuming and costly. Nationally executed bonds have reportedly tied up huge sums of money belonging to importers, clearing and forwarding agents and transporters.
The combined effect of road transit fees and expenses that arise from the execution of nationally executed bonds also raises the cost of transportation. Experts hold that these costs could be reduced or minimized by implementing the RCTG.
COMESA Acting Secretary General Amb. Kipyego Cheluget who opened the meeting stressed the importance of having a common Customs Transit Bond Guarantee for Zambia and the region at large.
"We have spent years discussing issues and concerns in implementation of the RCTG. The ten-year experience in the North and Central Corridor countries should give you comfort that SMEs are also beneficiaries of this scheme," he said and called on importers, exporters, transporters, Clearing and Forwarding Agencies (CFA) to embrace the RCTG as it offers assured security for goods in transit.
He appealed for thorough discussion of the issues and concerns and objectively come up with a win-win proposal on how the RCTG Bond should be issued in the North-South Corridor countries.
For the past 10 years, the COMESA RCTG has been operational in Kenya, Uganda, Rwanda, Burundi and Tanzania and expanding with Ethiopia and Djibouti expected to commence operations next month. During this period, customs administrators have embraced digitization and are sharing data on their operations and adopting one declaration for transit covering several countries.
As a centrally located land linked country, Zambia is well placed to leverage on its geographical position by offering triangular transit routes and could become a transport and logistics hub for Southern and Central Africa. This is in addition to facilitating goods to move faster, the RCTG is expected to improve the region's competitiveness through reduced transportation and transit costs.
Presently, there are nearly 1,000 Clearing and Forwarding Agents participating in the COMESA RCTG operations, 80% of these are Small and Medium Enterprises. In 2021, the CFAs had issued over 344, 000 transit Carnets for transit goods in the Northern and Central Corridors.
The outcome of the Zambia stakeholders' meeting will be presented for discussion at the Regional RCTG stakeholders' workshop to be held in Malawi next month.