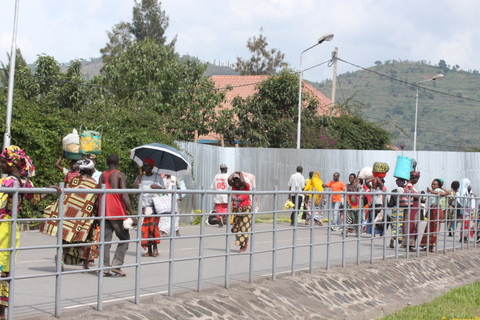 Burundi, the Democratic Republic of Congo (DRC), and neighbouring countries within the Great Lakes Region of Eastern Africa are set to benefit from the new Great Lakes Trade Facilitation and Integration Project approved on June 9, 2022, by the World Bank's Board of Executive Directors.
The $250 million International Development Association (IDA*) financing aims to facilitate cross-border trade and enhance the commercialization of selected value chains, primarily targeting small-scale and women traders in the borderlands of the Great Lakes region.
The project incorporates interventions combining policy and procedure reforms to address a mix of constraints related to poor infrastructure, insecurity, cumbersome trade requirements, poor handling of products post-production, and limited trust between traders and border agencies, among other factors. In addition to traders (particularly women and youth), beneficiaries include producers, trade service providers such as transporters and boat operators, market vendors in the border areas, port authorities and border officials, medium and small-scale enterprises, and trade officials in COMESA states.
This post is also available in: العربية (Arabic)