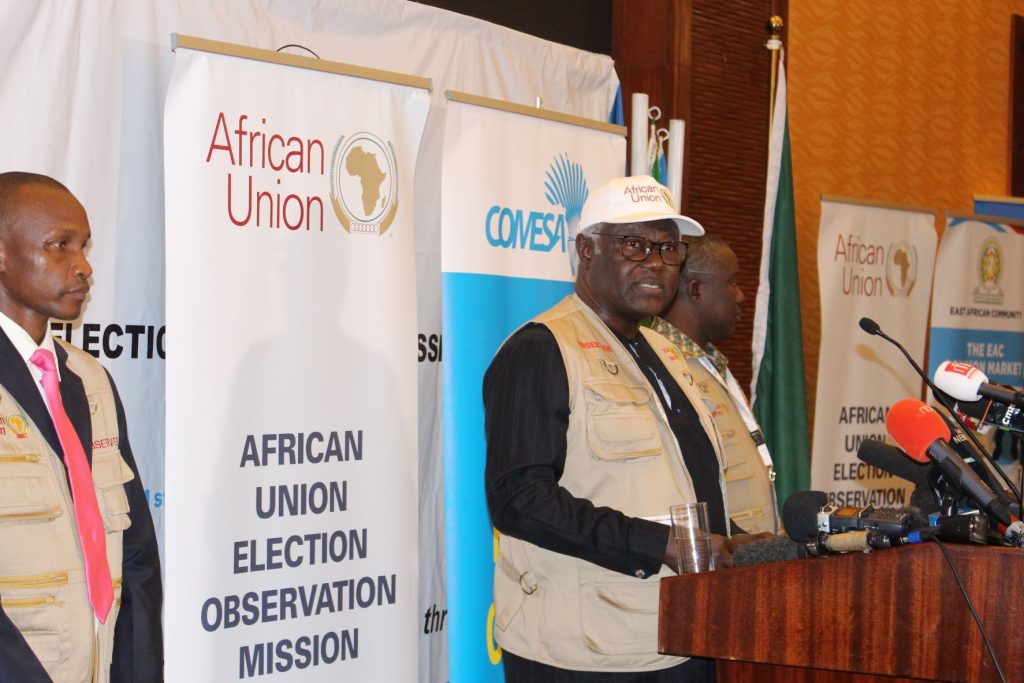 Nairobi, August 11, 2022: The Joint African Union – COMESA Election Observers' Mission to the General Election in Kenya have today issued a preliminary statement on its assessment of the elections. The statement was presented by the Head of the Mission and former Sierra Leone President Dr Ernest Bai Koroma, deputized by Ambassador Marie Pierre Llyod, a Member of the COMESA Committee of Elders.
In the statement, the Mission noted that though highly competitive, the 9 August 2022 general elections were conducted in a comparatively peaceful environment.
"Some procedural changes enhanced the process's transparency in accordance with Kenya's legal framework and regional and international obligations and commitments for democratic elections," President Koroma stated while  commending the authorities and people of Kenya for their efforts towards holding successful elections and deepening democratic rule, which is a prerequisite for sustainable socio-economic development in the country.
While the process is still ongoing and the results management process is underway, the Mission urged the candidates and their supporters to continue upholding the Peace Pledge and to desist from any action that could undermine the integrity of the electoral process. It encouraged all stakeholders to continue with efforts toward building a peaceful and inclusive society. It further encouraged political tolerance and peace cultivation among citizens.
AU-COMESA ELECTION OBSERVATION MISSION TO KENYA – PRELIMINARY STATEMENT