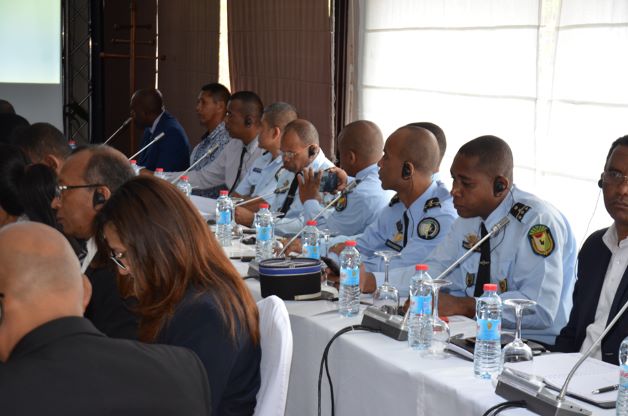 Representatives from National Counter Terrorism Centers from nine COMESA countries were conducted on a four-day capacity building training to strengthen their knowledge and experience on counter terrorism measures.  The training was also intended to give Member States an opportunity to share lessons and best practices to deal with terrorism.
Kenya, Libya, Somalia, Tunisia, Ethiopia and Uganda attended the first session of the training on 17 – 21 October 2022 while Malawi, Zambia and Zimbabwe participated in the second on  24 – 28  October 2022 in Nairobi, Kenya.
The COMESA Secretariat through the Governance, Peace and Security (GPS) Unit with support from the African Union Commission African Centre for the Study and Research on Terrorism (ACSRT) conducted the training.
Over the last decade, the COMESA region has continued to face security challenges posed by the rise in terrorism. According to the Peace and Security experts, terrorist activities have been on the rise over the years going by the number of attacks, intensity and the number of countries affected in the region. Among the most affected are Egypt, Libya, Kenya, Somali and Tunisia.
However, terrorism attacks and threats have reduced considerably especially in Egypt, Kenya and Tunisia through recent years, mostly due to concerted efforts by the respective countries.
The continued threats of terrorism and violent extremism in the COMESA region prompted the 17th Meeting of Ministers of Foreign Affairs to urge the COMESA Secretariat to provide technical support to its member states as well as strengthen the linkages with the ACSRT Centre on Counter Terrorism.
These will enhance Member States' capacity on counter terrorism and enlighten them on how to deal with traditional and emerging threats. This interaction also enables strengthened collaboration between and among countries to counter terrorism.