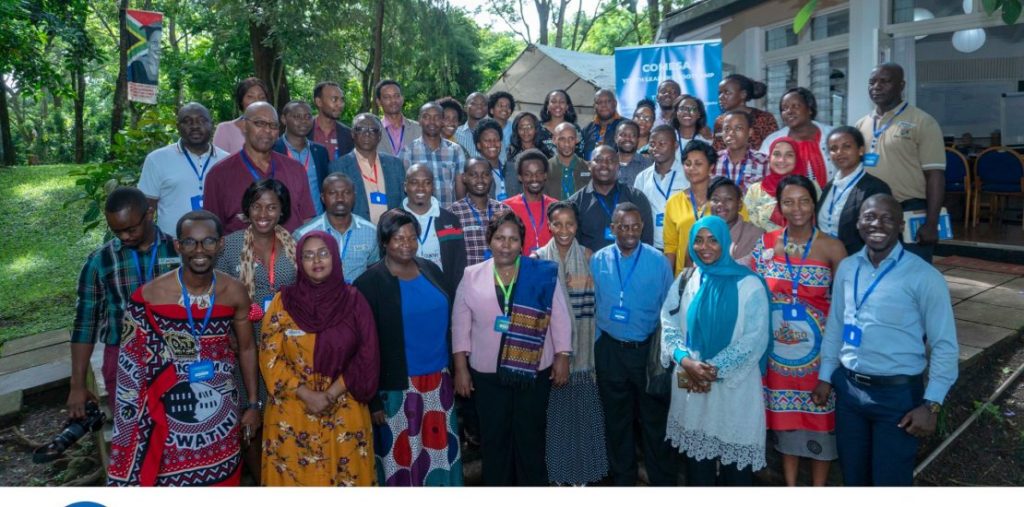 Thirty policy makers and youth leaders from ten COMESA countries have participated in a five-day residential boot camp in policy formulation, democratic governance and socio-economic development. The main objective of the boot camp was to increase youth participation and engagement in policy formulation and implementation and also increase experience sharing among youth leaders from the region.
The bootcamp, which is the first of its kind by COMESA was supported by the Swiss Agency for Development Cooperation (SDC) while training was facilitated by MS-Training Centre for Development Cooperation (MS-TCDC).
Ethiopian State Minister for Youth Cluster in the Ministry of Women, Children and Youth Honourable Hiwot Hailu and the Director of Gender and Social Affairs at COMESA Secretariat Mrs Beatrice Hamusonde officially opened the Boot Camp held in Arusha, Tanzania.
The main focus of the boot camp was on the role of youths in influencing cross-border policy and what kind of change narrative the youth could drive across COMESA in line with regional inter-state cooperation, trade and commerce facilitation.
During the boot camp held 14 – 18 December 2019, the policy makers and youth leaders interacted, discussed and identified the key problems that limit or undermine the participation of the youth in democratic governance and socio-economic development processes and designed workable solutions.
Delegates from Ethiopia, Eritrea, Eswatini, Kenya, Malawi, Rwanda, Sudan, Uganda, Zambia and Zimbabwe also deliberated on the state of the policy environment with regard to equal access to opportunities for youth, policy implementation gaps, capacity gaps and measures to address these concerns.
The residential boot camp is part of the activities being implemented by the Joint COMESA-African Governance Architecture (AGA) project on youth engagement which falls under the Division of Gender and Social Affairs at COMESA Secretariat. This initiative is expected to operationalize the COMESA Youth Programme and the AGA-Youth Engagement Strategy (YES) in democratic governance processes. The second boot camp will be held in 2020.