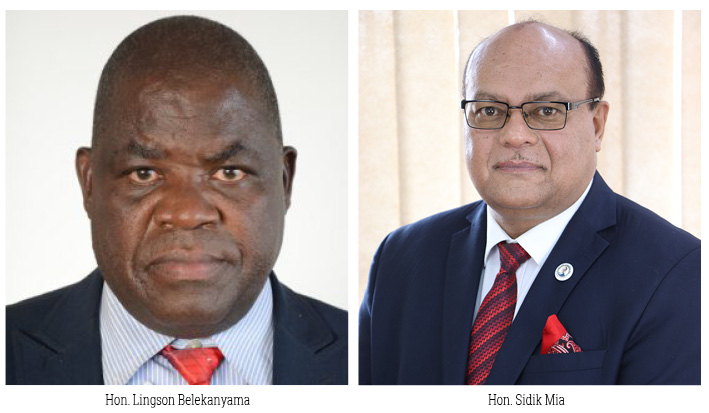 Secretary General (SG) Chileshe Mpundu Kapwepwe has described the deaths of two Cabinet Ministers that occurred recently in Malawi as devastating to the nation and region as a whole. In a message of condolences addressed to the President of Malawi His Excellency Lazarus Chakwera, the SG regretted that the region has continued to lose lives that can contribute to the deepening of regional integration.
The death of the two Ministers has robbed the families, the Government, people of Malawi and the COMESA Region of two dedicated and hardworking political leaders who were committed to economic development and transformation for the benefit of the citizens of their country and the region," Ms Kapwepwe said.
She noted with sadness that the COVID-19 pandemic has continued to claim the lives of many people in the region, but was encouraged that the Government of Malawi, like most governments in the region, has put up measures to control the further spread of the virus.
"We call upon all COMESA Member States to come together and develop strategies and action plans that will harmonize efforts to protect people from the pandemic and also continue with the safe movement of essential goods and people across our borders," the SG added.
On 12th January, the Government of Malawi announced the demise of Honourable Sidik Mia, Minister of Transport and Honourable Lingson Belekanyama, Minister of Local Government respectively.
Caption: The Hon. Sidik Mia and Hon. Lingson Belekanyama