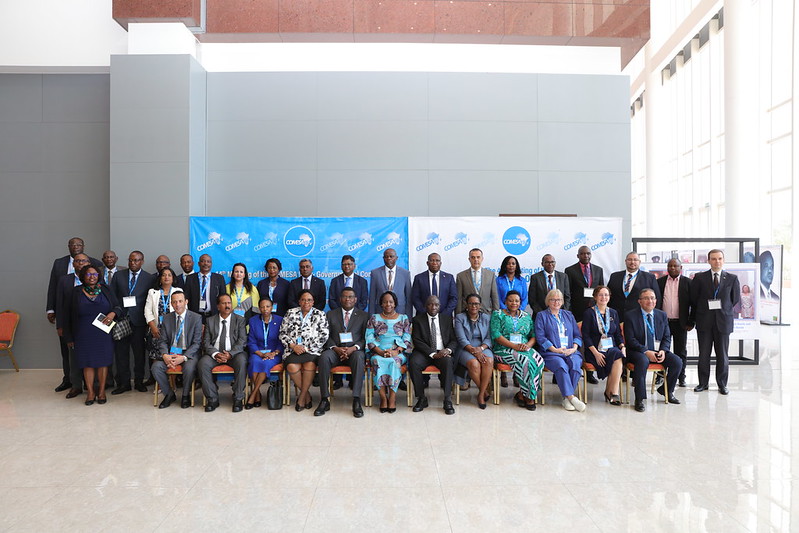 Lusaka, Tuesday, November 21, 2023: The 44th COMESA Policy Organs' meetings are underway this week in Lusaka, Zambia comprising the Intergovernmental Committee (IC) and the Council of Ministers meetings. The IC meeting begun today attended by senior government officials and experts led by Permanent/Principal Secretaries.
The two day IC meeting takes stock of the implementation of regional integration programmes including the consideration of the budget and work plan for 2014 for the COMESA Secretariat and institutions. The report of the IC with recommendations on various issues will be presented to the Council of Ministers' meeting on Thursday 23, November 2023 for decision-making.
Secretary General of COMESA Chileshe Kapwepwe and the Minister of Commerce, Trade and Industry of Zambia addressed the opening session of the Intergovernmental Committee meeting.
Speech by the Secretary General
Speech by Minister for Commerce