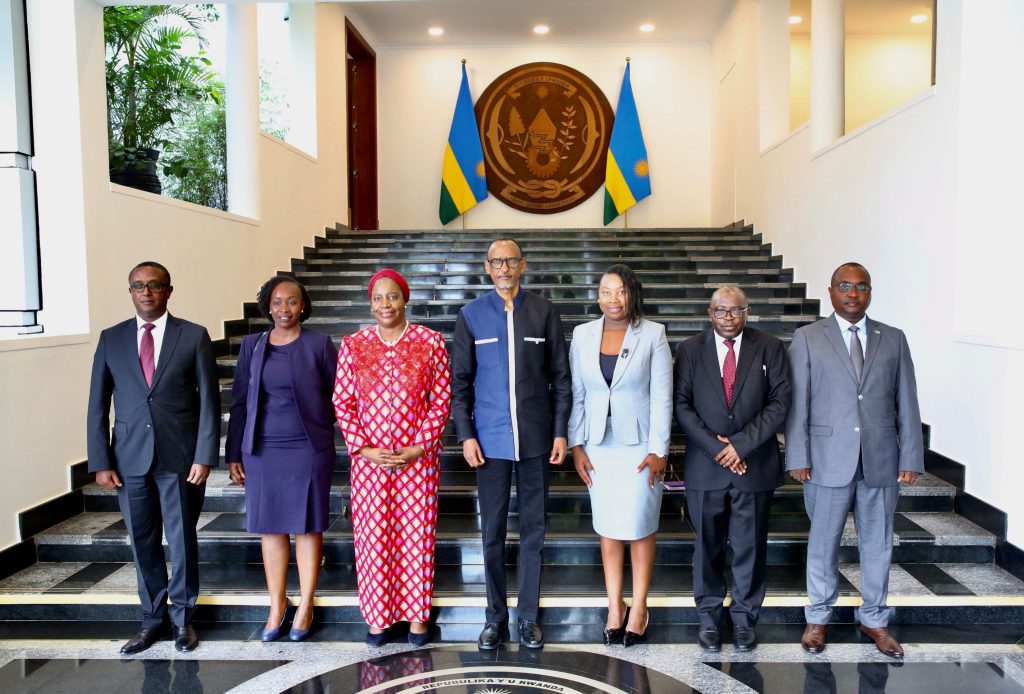 Rwanda has reaffirmed its support of regional integration programmes being implemented by the Common Market for Eastern and Southern Africa (COMESA). His Excellency Paul Kagame says his government believes that integrating African countries is a sure way of attaining economic prosperity and development.
He said this at State House in Kigali on 2nd August when he met Secretary General Chileshe Mpundu Kapwepwe who was leading a COMESA delegation on a three-day working visit to that country.
The President used the occasion to commend COMESA on making positive advancements in enhancing intra-regional trade by developing various trade facilitation Instruments that are being used by the people.
In highlighting the importance of regional programmes, President Kagame reiterated his governments' willingness to host the next Tripartite Free Trade Area (TFTA) Summit.  The last Tripartite FTA Summit was held in June 2015, in Sharm El Sheikh, Egypt when the TFTA was launched.
 "The Tripartite is an important milestone to harmonize trade and investment policies and therefore complement and accelerate the continental integration. COMESA and Tripartite RECs (EAC and SADC) should strengthen mobilization to get additional signatures and ratifications prior to the Summit." President Kagame added.
Secretary General Kapwepwe expressed appreciation to Rwanda for its continued support to COMESA and thanked the Head of State for personally participating in the 21st COMESA Summit and advancing some regional programmes such as the Free Movement of Persons.
"We hail Rwanda for playing a leadership role in promoting movement of persons in the region as it is the key to fostering trade and investments," said Ms Kapwepwe.
In her briefing notes, the SG discussed outcomes from the 21st Heads of State and Governments Summit held in 2021, the COMESA Medium Term Strategic Plan 2021 – 2025, the status of implementation of various programmes and activities on trade liberalisation and customs cooperation, infrastructure development, investment and private sector development. She also talked about agriculture development, gender issues and the digitalization programme among many other issues.
Earlier, the COMESA delegation held several meetings with different government ministries including Trade, Home Affairs and International Cooperation. They also met representatives of the Private Sector Federation respectively.
The COMESA delegation was comprised of Director of Trade and Customs Dr Christopher Onyango, Director of Industry and Agriculture Mrs Providence Mavubi, SG's Executive Support Officer Maluba Sinyambo and Phillip Kambafwile from Corporate Communications.