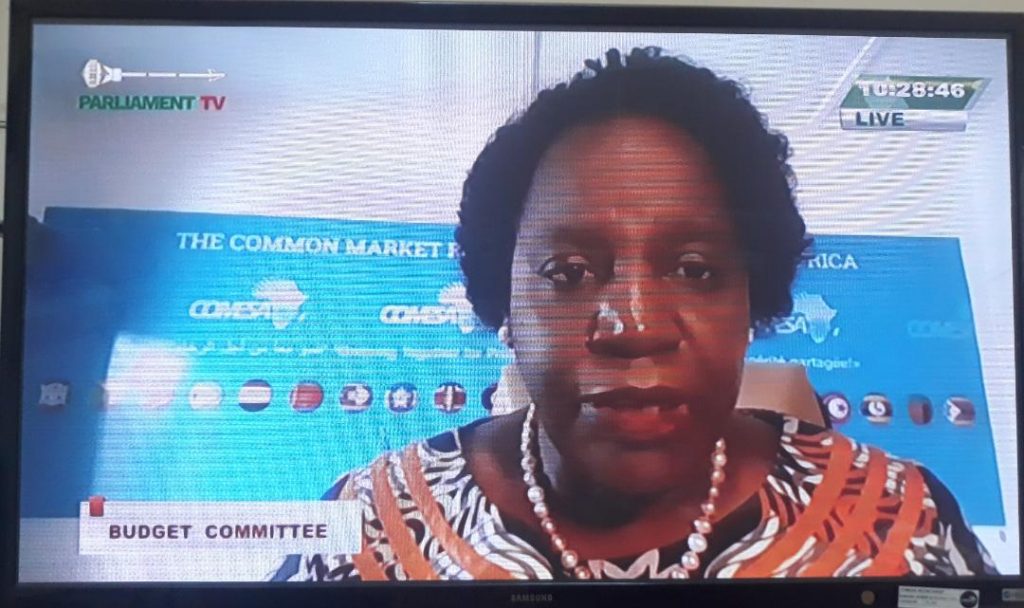 Secretary General Chileshe Mpundu Kapwepwe appeared before Zambia's Parliamentary Committee in charge of Budgetary Affairs on Friday 22 January and gave an update on various regional integration activities and levels of implementation.
With a specific focus on Zambia, Ms Kapwepwe briefed the law makers on different programmes and projects that COMESA is implementing and its benefits on the people and the country. She mentioned different EU funded projects but singled out the Kanakantapa Cassava cluster under the umbrella of the COMESA Federation of Women in Business -COMFWB, formerly (FEMCOM), as a key programme that is directly benefitting the locals.
COMESA, through COMFWB has in the past provided over USD12,000 to renovate and upgrade the facility in Kanakantapa, Chongwe used to process the cassava into starch, flour, chips and many other products.
The Secretary General added that from the time COMESA started supporting the Cassava Cluster facility, which is mostly run by women farmers, the plant has been able to produce high quality cassava starch which is on high demand in the mining sector.
The cassava starch produced by the women in Kanakantapa in Chongwe is of high quality and they already have a market in the mining industry especially on the Copperbelt and northwestern province,"
She also informed the Parliamentarians about the Textile Cluster located in Villa Elizabeth area in Lusaka where machinery has been bought to help improve production of textile and already they are producing COVID 19 protective gear such as face masks which were part of the donation made by COMESA to the Ministry of Health in 2020.
COMESA also supports leather clusters in different districts namely Chingola, Kitwe, Kafue, Kabwe and Ndola– All this support is through the Regional Integration Support Mechanism (RISM).
Ms Kapwepwe also urged the Committee to embrace technology as the only way that development shall be realized in the country and beyond. She further tipped the committee on the need to create regional value chains of production as the best way to leverage on the different competitive advantages possessed by the various member States.
We need to also realize that working in silos as individual Member States may compromise our resolve to create stronger industries that will ensure high production of quality goods and services, and therefore you need to come up with policies that will help these industries to work together as regional value chains," Madam Kapwepwe added.
Ms Kapwepwe further said that for the economy of Zambia to benefit from the various Trade Agreements, priority should be given to the private sector as they are the final players in the various policies that Government signs and ratifies at the regional level.