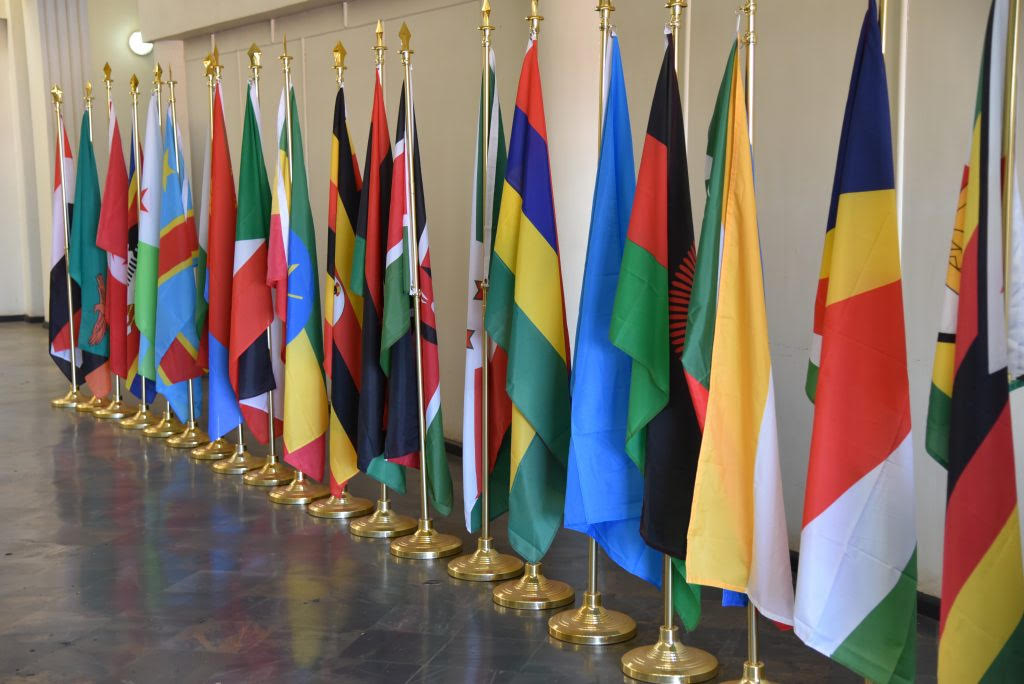 The 42nd Meeting of the COMESA Committee on Administrative and Budget matters met Wednesday, June 23, 2021, with a call to Member States to meet their budgetary contributions to the annual budget of the Secretariat and its institutions. This follows a slow funding of the annual budget with four out the 21 Members States having fully paid their contributions for 2021.
As of 21st June 2021, the Secretariat had received 21.6% contribution to the 2021 budget against 50% threshold requirement under the COMESA Treaty. The 50% is expected within one month from the beginning of the financial year to which they relate, and the remainder within six months from the beginning of that financial year.
Speaking at the opening of the meeting, Secretary General of COMESA, Ms. Chileshe Kapwepwe, noted that the slow remittance to the budget has resulted in the utilization of reserves to fund the planned activities.
"Over the years approved sanctions have not been rigorously applied on member States that have defaulted in paying their contributions to the annual budget and this needs to change. This has been a major contributory factor to the financial position that we now find ourselves in, where a few member States fund the organization," said the Secretary General.
Article 171 of the COMESA Treaty provides for sanctions for Members States that are in arrears for more than two years.
The Committee on Administrative and Budgetary Matters comprise of technical experts in audit, administrative, budgetary, financial, and human resources matter. Its recommendations are presented to the Inter-Governmental Committee and eventually to the Council of Ministers for decision making.
Notwithstanding, a consistent budget absorption was observed under Member States funding on operational expenditures in the first quarter of the year. Funds under grants however, had varied budget absorption rates based on their unique programming and expenditure requirements. The cooperating partners continued to honour their obligations and extended most projects timeframes to allow the programmes to improve their budget absorptions.
To implement programmes in the midst of Covid-19 limitations, the Secretariat applied innovative modalities to increase budget absorption during these extended project timeframes.
"We have witnessed an upward trajectory in programme activities in the second quarter of the year as restrictions on movement of people in the region eases," said the Secretary General.
Meanwhile, Eswatini, D R Congo, Kenya, and Libya are now members of the COMESA Board of External Auditors (COBEA). This follows the decision of the Council of Ministers last year to adopt the COBEA as the official external audit entity of COMESA. Members of the board are drawn from the offices of the auditor's general in Member States.
The tenure of the four countries will be the 2020 to 2022 financial year. The COBEA team is expected to kick of the 2020 audit during this month.