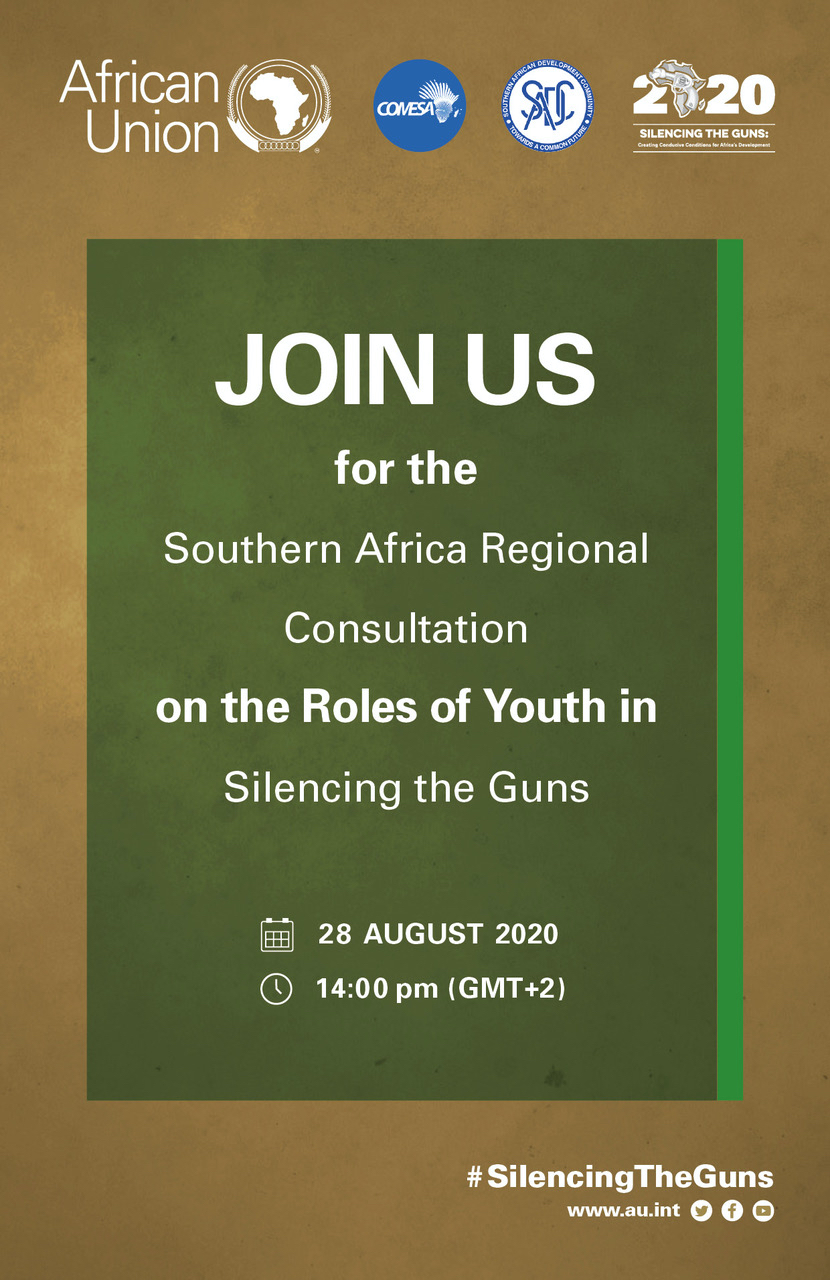 We are pleased to inform you that COMESA in collaboration with SADC and the AU has organised a Virtual Regional Consultation on Southern Africa Youth Roles in Silencing the Guns in Africa which will be held on Friday 28th of August 2020 from 1400H. You are cordially invited to attend. The link to register for the meeting is given below:
We will have some opening remarks for COMESA from the Secretary General or ASG-P. As COMESA, we have also manged to secure youth presenters from Malawi and Zimbabwe on the two sessions on "COVID-19" and "Poverty, Employment and Entrepreneurship", respectively. I have also attached the banner and substantive programme for your use.
There will also be additional livestreaming on Facebook and Twitter and the links will be provided in due course. As our custodian on business communications in the Secretariat, we, therefore, kindly request you to support us with the publicity of the event in your various COMESA ePublication platforms.
Your participation in this meeting will be greatly appreciated.