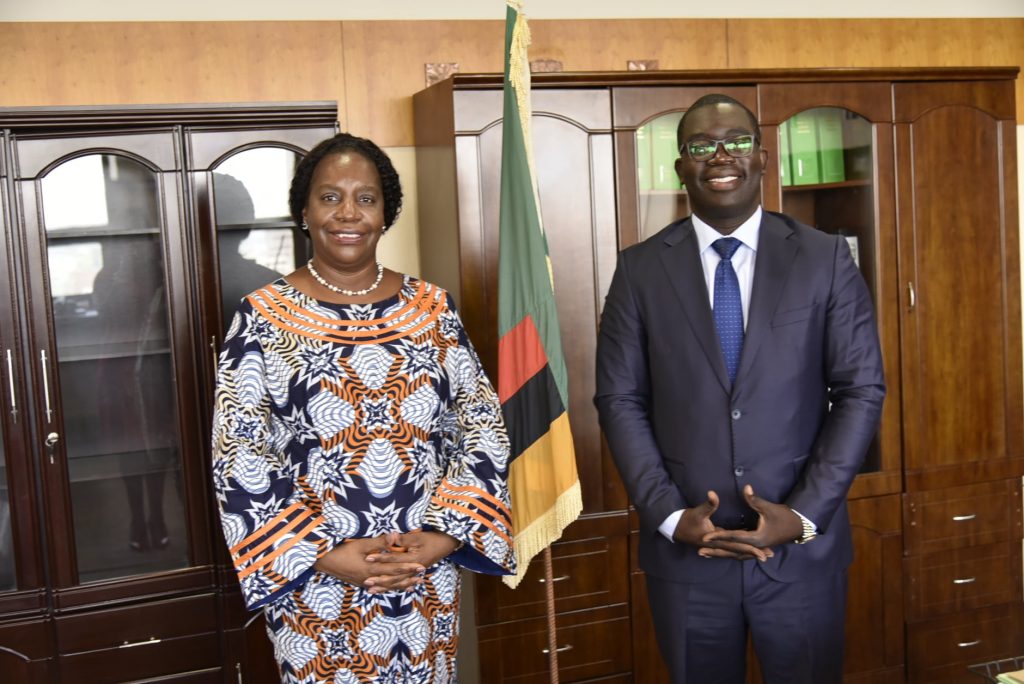 The new government of Zambia is working on fresh strategies to increase its trade within the COMESA region, by closely collaborating with the COMESA Secretariat, which is based in Lusaka. This is according to the new Minister of Commerce, Trade and Industry Hon. Chipoka Mulenga.
In a meeting with COMESA Secretary General Chileshe Kapwepwe who paid a courtesy call on him at the Ministry, Wednesday 27 October, the Minister said the country has not been performing well in trade within COMESA, hence the need to re-strategize.
COMESA trade statistics indicates that Zambia's total exports to the COMESA region increased by 3 percent between 2019 and 2020. The increase in nominal value terms was from US$1.23bn in 2019 to US$1.27bn in 2020. Zambia's imports from the COMESA region declined by 40 percent from 2019 to 2020 from  US$700 million in 2019 to US$422 million in 2020.
Major destinations for Zambia's exports into COMESA region in 2020 were the Democratic Republic of Congo, Malawi, Zimbabwe, Kenya and Burundi. Zambia's exports to Congo DR in 2020 were mainly sulphuric acid worth, copper ores & concentrates, waters, cement and electricity. Top export products to Malawi were tobacco and cement.  Zambian products that were destined to  Zimbabwe were oilcake and cement. In 2020 Kenya imported raw cane sugar from Zambia worth US$ 13.4 million
Ms Kapwepwe briefed the Minister on various programmes under implementation by the regional organization included access to markets, industrialization, trade development and harmonization, value addition and the tripartite Free Trade Area, among others.
The Director of Trade and Customs, Dr Christopher Onyango, Director of Gender and Social Affairs Mrs. Beatrice Hamusonde and Executive Support Officer Mrs. Maluba Sinyambo accompanied the Secretary General.
This post is also available in: العربية (Arabic)