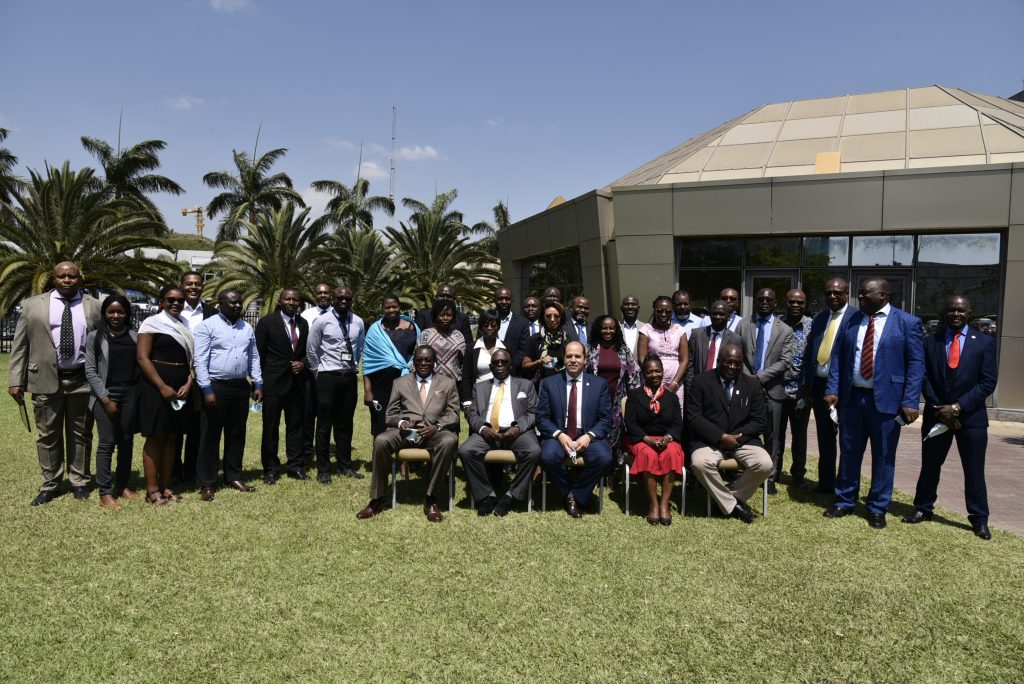 The Government of Zambia will launch the Country Structural Vulnerability Assessment and Mitigation Strategy (CSVRA) next week. The strategy is expected to enhance national resilience and responsiveness to various structural vulnerability factors to prevent possible conflict.
Backed by the African Union Commission (AUC) and COMESA Secretariat, the CSVRA is designed to facilitate the identification of a country's structural vulnerability to conflict at an early stage. It emphasizes on areas that are relevant in identifying drivers of violent conflict in different areas such as socio-economic development, good governance, rule of law, democracy and human rights and in the security sector.
Other areas include environment and climate change, gender and youth, post conflict peace-building and transitional justice, and reconciliation.
In preparation of the CSVRA launch, COMESA Secretariat and the AUC conducted a half-day consultative workshop, Thursday, 28 October 2021 with Permanent Secretaries and senior government officials from relevant Government Ministries in Zambia.
The interactive session included presentations by the AUC on the CSVRA Process and experience in Africa with Ghana and Ivory Coast as the case studies, which  have already launched their national strategies. The Zambia Structural Vulnerability Assessments/CSVRA Bureau briefed the PSs on the process so far.
COMESA Assistant Secretary General for Programmes Dr Kipyego Cheluget opened the workshop.
"We are very proud of Zambia for taking this bold step to volunteer to the AU CSVRA process and for being the pioneer in the COMESA region, and the third in Africa after Ghana and Cote d'Ivoire," he said.
He added that the COMESA programme on Peace and Security implements the CSVRA programme under the COMESA Early Warning System (COMWARN) and adopted in 2013. COMWARN Structural Vulnerability Assessments (SVAs) Methodology has been disseminated in five countries namely Kenya, Madagascar, Uganda, Zambia and Zimbabwe with encouraging results.
Over the years, COMESA has collaborated with the AUC and identified areas and complementarities in the early warning systems and mandates. While COMWARN provides projected structural vulnerability drivers to the attainment of peace and prosperity using a data driven and theory model, the AU assists Member States to reach consensus through structured dialogue to identify areas of resilience and structural vulnerabilities. The AU process culminates in the develop a home-grown mitigation strategy to address the structural vulnerabilities identified.
Speaking at the same event, AUC Senior Political Officer Ahmed Mokhtar commended Zambia for volunteering to undertake its own self-assessment through the CSVRA tools and to develop the subsequent migration strategies.
"The AU is readily available to continue providing technical support to Zambia throughout this process," Mr Mokhtar added.
Zambia's PS in the Office of the Vice President, Mr Stephen Mwansa said the government will ensure that the CSVRA process is successful and that the country becomes role model for the region. He commended COMESA Secretariat and the AUC for being readily available to guide the country from the initial stages until now.