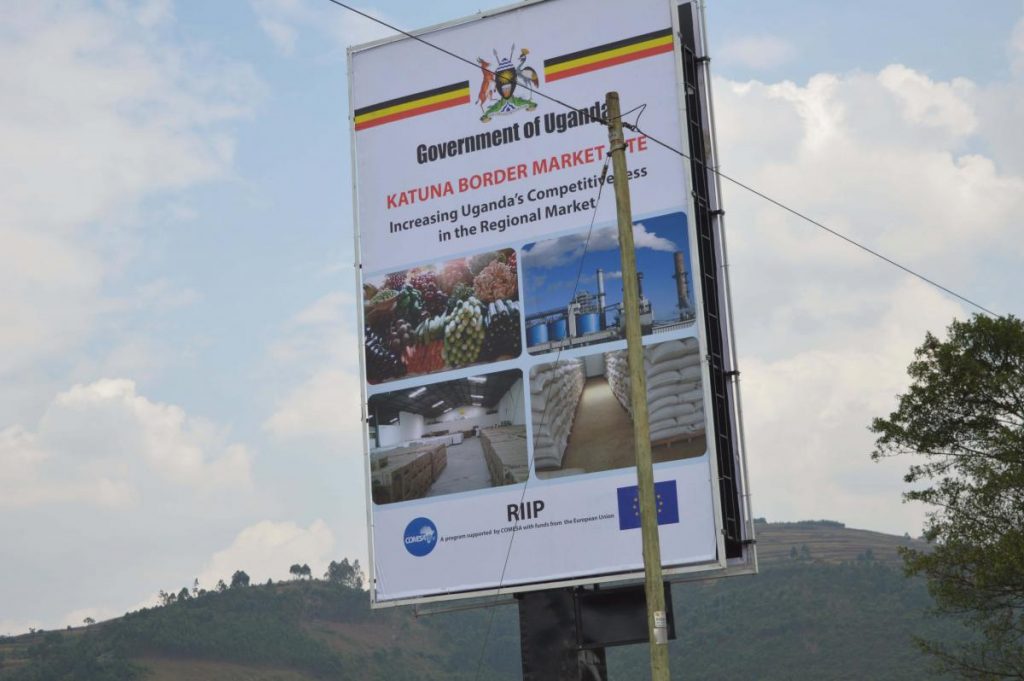 Construction of Border Export Zones in four sites in Uganda has reached 85%. The border markets under construction in the zones include Busia, Lwakhakha, Oraba and Katuna.
According to a report from a technical mission conducted by the COMAid Unit (COMESA Aid for Trade) at the border markets from 8th to 19th April 2021, the works done at the Busia and Lwakhakha are at 85%, Oraba at 77% and Katuna at 45%. The lag at Katuna is because of adverse weather pattern in the area, which prompted the change of construction site.
So far structural works have been completed while the floors and external works are the only ones remaining.
Construction of the border markets is being done under the Regional Integration Implementation Project, Phase II with funding amounting to Euro 2,766,945. The project was formulated and signed in October 2017 with an end date of 30th June 2021.
Uganda commenced construction of the four border markets in September 2020 with a total budget of Euro 1.5 million. To date, the country has received a total of Euro 1,343,846 under its workplans.
According to the report prepared by the COMAid Finance Expert Mr. Xavier Bakunzi the construction of the markets is the biggest activity undertaken by the project.
Uganda has been benefitting under the COMESA Adjustment Facility (CAF) since 2014 and has secured a total approved allocation of Euro 5,592,824. The funds have been disbursed through project support. The first project was the Regional Integration Implementation Project, which attracted funding of Euro 2,825,879 under the 9th European Development Fund (EDF 9) component and ended on 30th June 2018.