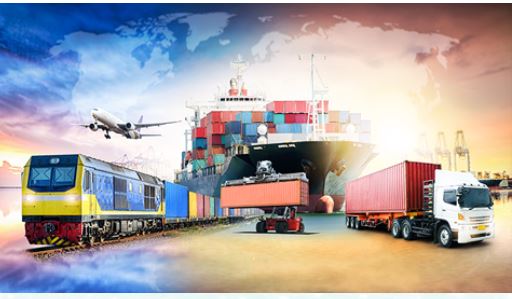 Twenty-one customs experts from the COMESA Secretariat and eight Member States have completed a three-months training on the Automated System for Customs Data (ASYCUDA)World Functional and Technical Courses. ASYCUDA is supplied by the United Nations Conference on Trade and Development (UNCTAD).
Over the years, the system has evolved through various versions and the current one is known as ASYCUDAWorld. Through this system, UNCTAD developed advanced software applications for Customs Administration and the trading community to comply with international standards when fulfilling import, export and transit related procedures.
As of 2022, thirteen COMESA Member States namely Burundi, Comoros, Djibouti, DRC, Eritrea, Eswatini, Madagascar, Malawi, Rwanda, Seychelles, Sudan, Uganda, Zambia and Zimbabwe use different versions of   ASYCUDAWorld and one Member State  Eritrea is using ASYCUDA++ to  facilitate merchandise trade as well as providing national and regional trade statistics.
To support this, COMESA Secretariat working with UNCTAD organised the recent course which enabled participants to share experiences and raise pertinent questions on implementing and enhancing ASYCUDAWorld and customs connectivity in the countries and the region.
The training held virtually from 1st March to 20th May 2022 covered all the modules of the ASYCUDAWorld and included theoretical and practical lectures, quizzes and case studies which led to the successful achievement of the objectives of the course.
The interaction and sharing of experiences also stressed the crucial role of capacity building on ASYCUDAWorld to Member States to improve their customs automation management systems and to enhance facilitation of intra-regional trade and revenue collection.
"This is a continuation of our concerted efforts to work together with our partners to support the capacity needs of Member States in implementing and improving customs management systems and inter-connectivity,"   said COMESA Assistant Secretary General for Programmes Amb. Kipyego Cheluget.
At the end of the training, participants agreed  to establish an online database/platform of Experts in ASYCUDAWorld where they will continue to exchange data and experiences.
According to Article 71 (2) of the COMESA Treaty, the simplification, harmonization and standardization of customs regulations, documents and procedures and their computerization will be facilitated by the regional Automated System for Customs Data Centre at the headquarters of the Common Market.
In consideration of this provision and the regional action plan towards the Digital Free Trade Area, COMESA Secretariat and UNCTAD signed a Co-delegation Agreement in 2018 under the European Development Fund (EDF 11) Trade Facilitation Programme to develop and implement a Customs Automation Regional Support Centre (CARSC) and Trade Information Portal (TIP) at the Secretariat. This training on ASYCUDAWorld Functional and Technical Courses is among activities on the development  of the CARSC.