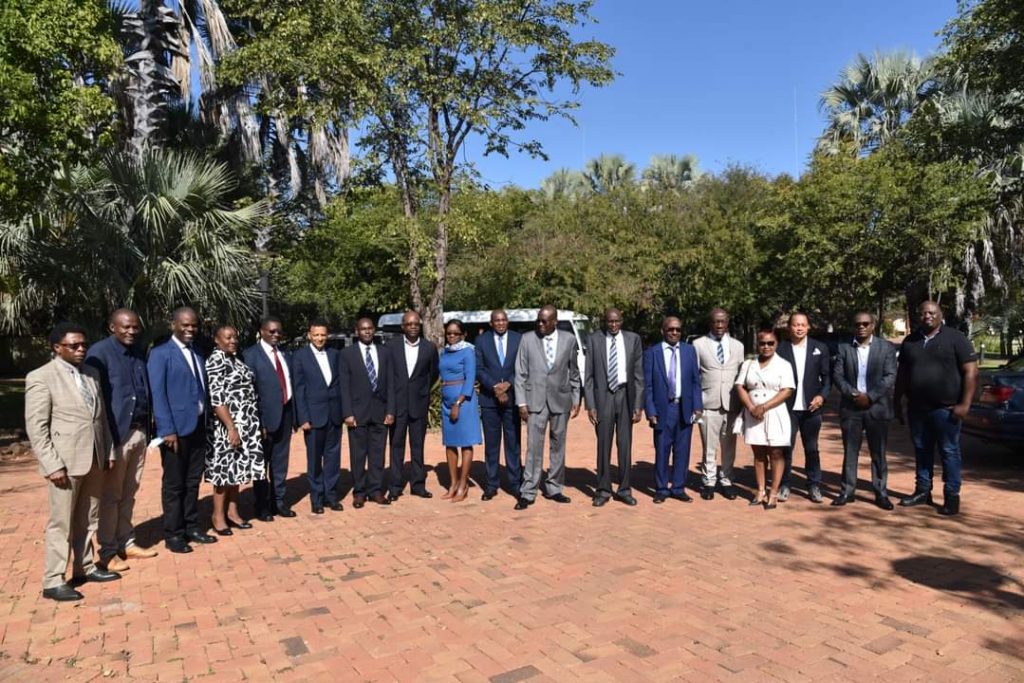 The Enhancement for a Sustainable Regional Energy Market (ESREM) Project is closing on 30th May 2022 after being in operation for the past five years. Through the support of the European Union, the Project has endeavored to create a favorable regulatory environment and tools for regulatory oversight in the Eastern Africa -Southern Africa-Indian Ocean (EA-SA-IO) region. This is expected to stimulate increased power trading and bring a new horizon of cross border power trade opportunities for the countries in this region.
As part of the process for project closure, the 8th Programme Technical Steering Committee met from 17 – 18 May 2022 in Livingstone, South of Zambia to review progress achieved and to discuss the closure.
The overall objective of ESREM was to enhance a sustainable regional energy market in the EA-SA-IO region, which would be conducive to investment and sustainable development of the energy sector. The project was also meant to achieve a harmonized, efficient and gender-sensitive regulatory environment and it sought to capacitate regional regulatory associations and power pools to oversee and stimulate increased regional power trade more effectively.
Funded by the European Development Fund (EDF 11) with Seven million Euros, ESREM has been identified as a game-changer that aims to boost regional and cross-border energy trade within the coming years tailored to address the energy needs of the EA-SA-IO region by promoting regional cooperation in energy development, trade and capacity building.
Steered by COMESA, in partnership with five other Regional Economic Communities (RECs) namely EAC, IGAD, IOC, and SADC, ESREM targeted the harmonisation of Energy policy and regulatory frameworks for the region as well as developing the necessary frameworks that will promote investment in renewable energy and energy efficiency.
Speaking at the same event, COMESA Assistant Secretary General Programmes, Amb. Kipyego Cheluget read out ESREM's achievements which included development of 45 reports and guidelines on energy which had been validated by the stakeholders and in some cases, adopted by some RECs for domestication at national level.
Some of the adopted reports include the Renewable Energy and Energy Efficiency Strategy and Action Plan (REEESAP) for Eastern Africa-Southern Africa–Indian Ocean (EA-SA-IO), Framework for Regulatory Oversight of the EA-SA-IO region, and the Framework and Roadmap for the Transformation of RERA into a Regional Energy Regulatory Authority For SADC.
"This support has demonstrated the commitment of the European Union to enhance the regional energy market in the region which, in turn, will enhance EA-SA-IO region's regional integration agenda and facilitate improvement of the standard of living of the people," Amb. Cheluget said.
The meeting was attended by partner RECs, the Independent Regulatory Board of the Eastern Africa Power Pool, the Regional Association of Energy Regulators for Eastern and Southern Africa (RAERESA), the Southern and Eastern African Power Pool, the European Union delegation to Zambia and COMESA, and the Regional Centers for Renewable Energy and Energy efficiency for East and Southern Africa.
This post is also available in: العربية (Arabic) Français (French)