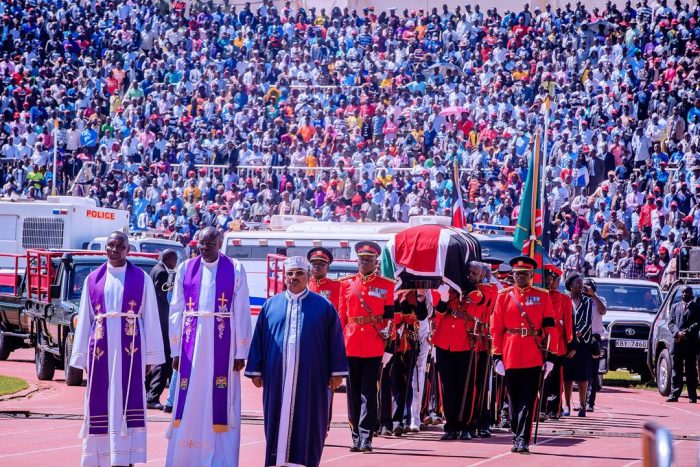 COMESA this week joined mourners who gathered in Kenya's Nakuru town to pay their last respects to the departed former Kenyan head of state President Daniel Toroitich arap Moi. President Moi died Tuesday 4 February 2020, at Nairobi Hospital after ailing for several months. He was 95.
President Moi played a critical role in the revival of the collapsed East African Community and was also instrumental in the formation of the Common Market for Eastern and Southern African (COMESA).
Assistant Secretary General in charge of Programmes, Ambassador Kipyego Cheluget represented the COMESA Secretariat at the State Funeral.
President Moi is credited for maintaining his country's stability and for preaching peace, unity and reconciliation, notably as he handed over power to his successor Mwai Kibaki.
"I will be leaving to be an ordinary citizen. But those who will assume the leadership of this country I appeal to you not to bring Kenya to shame. Don't anchor your politics on hate. If there is anyone who insulted me, I forgive him. If I said something that hurt you, forgive me," read part of the statement the President made during his handover speech.
He was the second and longest-serving President of Kenya who ruled the country from 1978 to 2002. He served as the third Vice President of Kenya from 1967 to 1978, and succeeded President Jomo Kenyatta following the latter's death.