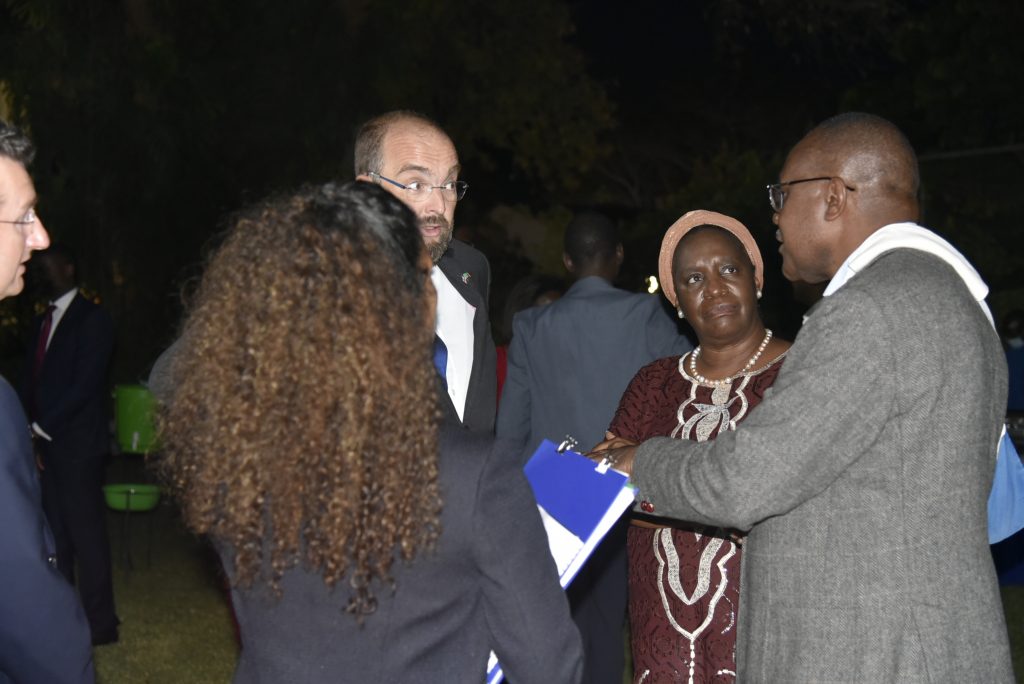 Secretary General Chileshe Kapwepwe met the visiting United Kingdom (UK) Minister for Africa Mr James Duddridge on Tuesday 24 August 2021 who was in Lusaka to attend the inauguration of Zambia's 7th Republican President His Excellency Hakainde Hichilema.
The business event hosted by the British High Commissioner to Zambia Nicholas Woolley was attended by leading local business leaders, Chief Executive Officers of financial institutions and captains of industry who mingled with the Minister discussing various issues centred on business.
Ms Kapwepwe used the occasion to discuss with the Minister on various issues of mutual interest.